A McDonnell Douglas DC-8 similar to the aircraft that crashed.
United Airlines Flight 173 was a flight from John F. Kennedy International
Airport in New York City, New York to Portland International Airport in
Portland, Oregon, with a scheduled stop in Denver, Colorado. While the
aircraft was approaching Portland it ran out of fuel and crashed in a
suburban Portland neighborhood near NE 158th Avenue and East
Burnside Street.
The National Transportation Safety Board (NTSB) determined the following probable cause: "The failure of the captain (Malburn McBroom) to monitor
properly the aircraft's fuel state and the crewmember's advisories regarding
the fuel state. This resulted in fuel exhaustion to all engines. The pilots
inattention resulted from preoccupation with a landing gear malfunction 
and the preparations for a possible landing emergency".   
McBroom died on October 9, 2004 at
age 77.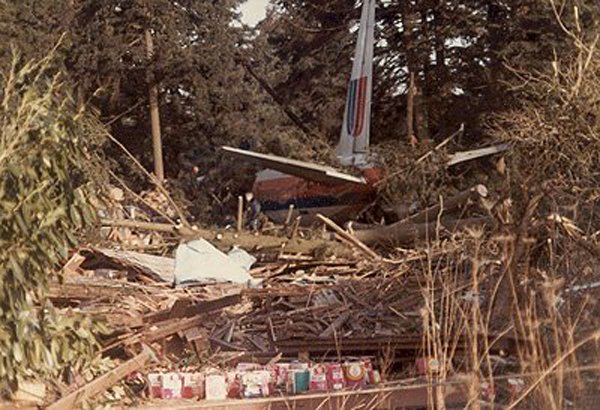 The crash site as it looks today.