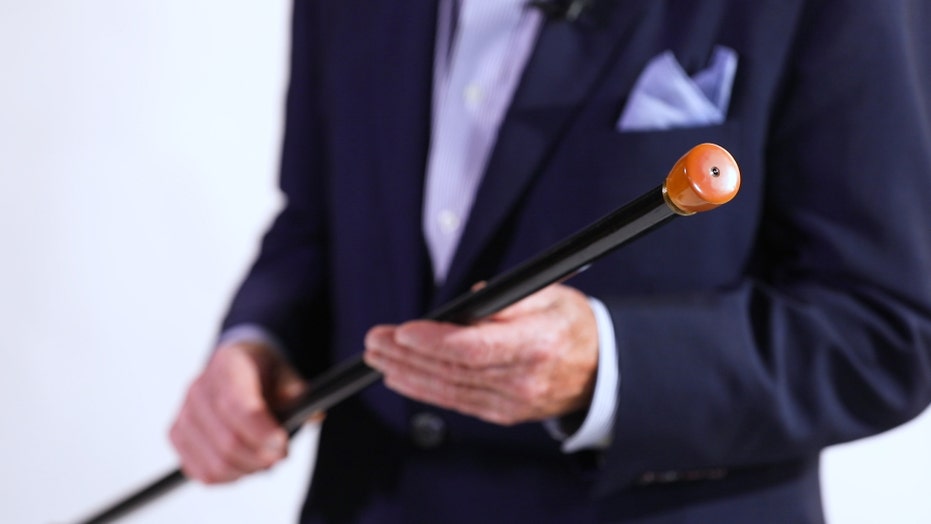 PROVIDENCE, R.I. (AP) — A Titanic survivor's walking stick, (above) with an
electric light she used to signal for help from a lifeboat, sold for $62,500 at
an auction of maritime items.

Guernsey's held the auction at the International Yacht Restoration School in Newport, Rhode Island, on Friday and Saturday. The top bid on Ella White's
cane was $50,000, plus the surcharge added by the auction house.
Guernsey's President Alan Ettinger had expected it to sell for far more, with
a pre-auction estimate of $300,000 to $500,000. He described it as one of the
most extraordinary items to have survived the sinking.

The walking stick was consigned to Guernsey's by the Williams family in
Milford, Connecticut.

Guernsey President Alan Ettinger.

The RMS Titanic sank in the early morning of 15 April 1912 after
striking an iceberg in the North Atlantic Ocean. The ship was 
four days into the her maiden voyage from Southampton to
New York City. The largest ocean liner in service at the time,
Titanic had an estimated 2,224 people on board.