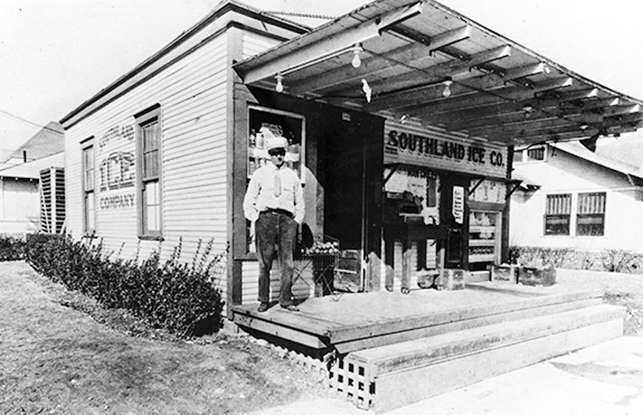 The world's largest chain of convenience stores originated in
1927 when Southland Ice Company employee John Jefferson
Green began selling basics like eggs and bread on a stand in
front of one of the firm's ice houses in Dallas,Texas. Company
chairman Joe C Thompson loved the concept and opened
several locations in Texas. The chain's name was changed to
Tot'em Stores then 7-Eleven in 1946 to reflect its long opening
hours.
Although a subsidiary of the Tokyo-based Seven & i Holdings
since 1973, 7-Eleven is headquartered in Dallas,Texas.

Joe C. Thompson, Sr. (1901–1961)