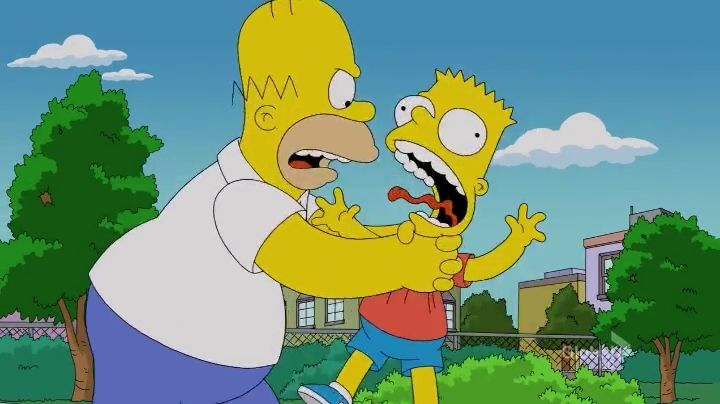 WASHINGTON (TND) — Homer Simpson announced he is
looking for new ways to discipline his mischievous son,
Bart, that don't involve choking.
Thirty-five seasons into the show, "The Simpsons," the
running joke has been Homer strangling Bart as a reaction
to his son's misbehavior.
But it is apparently coming to an end.
In a recent episode, "McMansion & Wife," Homer said he
will no longer choke his son because "times have changed."

The Simpsons is a animated sitcom created
by Matt Groening (69) for Fox.     

                                                                                              [