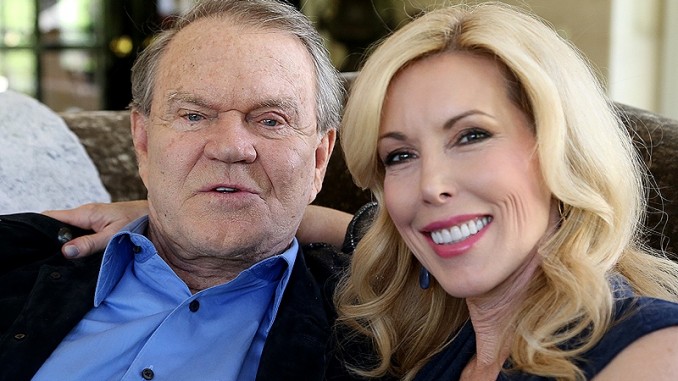 Glen Campbell in a recent photo with wife Kim.
(FoxNews) – Glen Campbell's wife Kim (shown above) says Alzheimer's disease
has robbed the 80-year-old singer's ability to play guitar. She said her husband occasionally breaks into a solo air guitar routine, which she says is "kind of fun."
Kim says Glen continues to sing, although the words are gibberish and "it's not
a melody that we recognize, but you can tell that it's a happy song and he has
a song in his heart," so that brings her great comfort.
Glen Campbell was diagnosed with the brain-ravaging disease in 2011 and
went on a world tour afterward. The singer known for such hit songs as
"Rhinestone Cowboy," "Wichita Lineman" and "Southern Nights" was moved
to a long-term care facility in 2014.