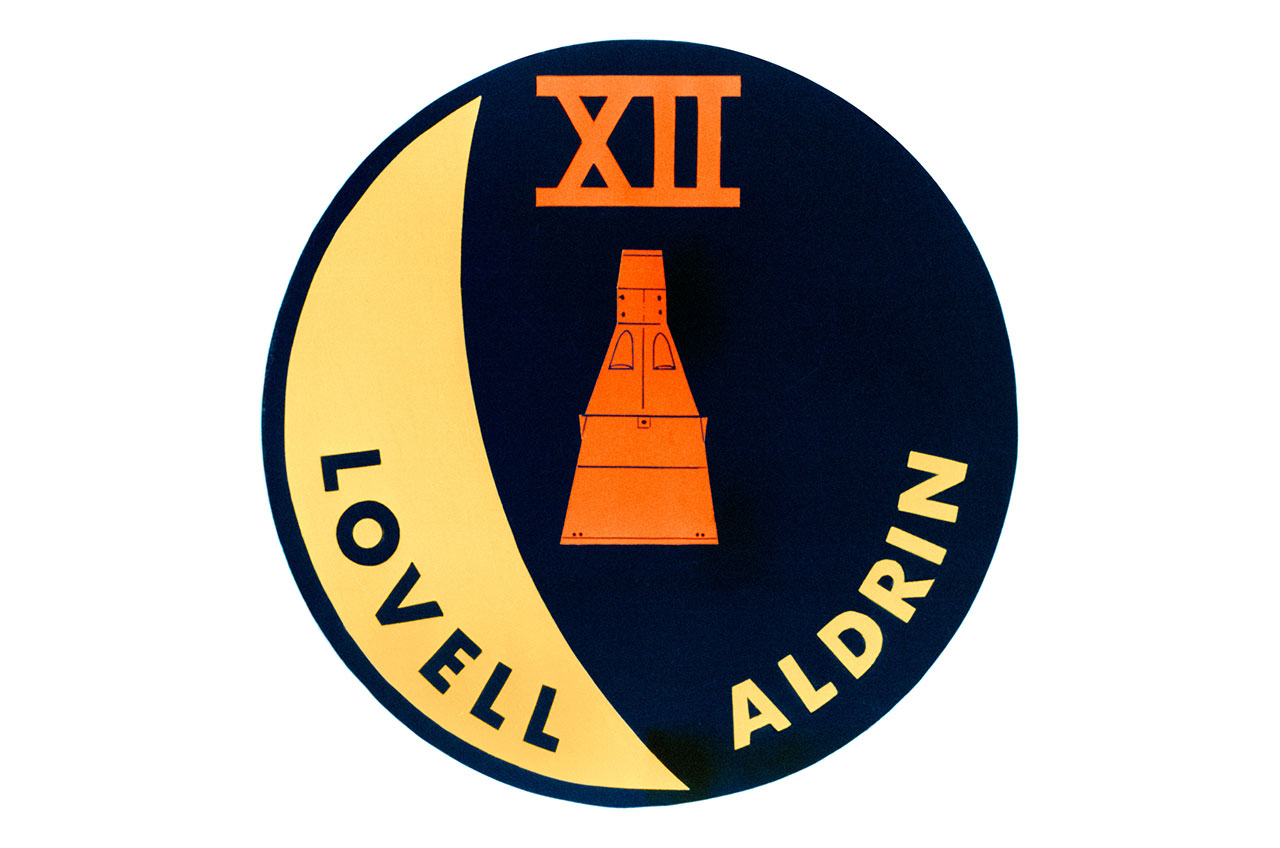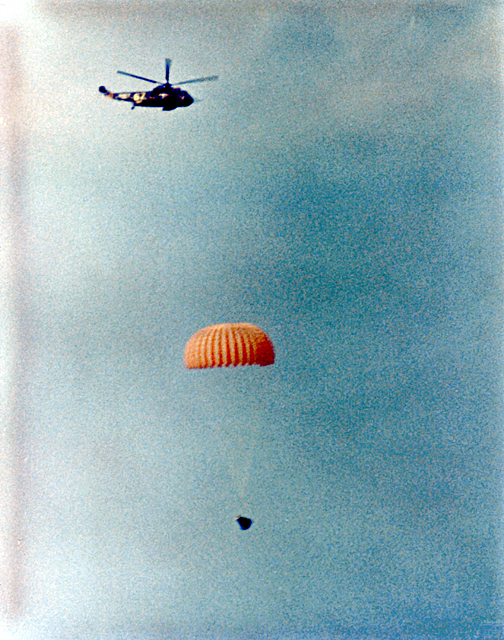 The flight of Gemini 12 ended successfully as astronauts James A. Lovell
and Edwin "Buzz" Aldrin Jr. splashed down safely in the Atlantic Ocean.

Portrait of Gemini 12 prime crew. Astronauts James A. Lovell Jr.
(right), command pilot, and Edwin E. Aldrin Jr., pilot, are pictured in
a mock-up of the Gemini spacecraft.