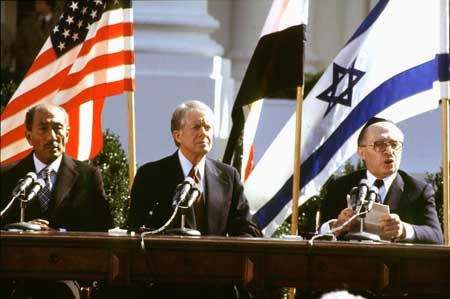 From left:  Egyptian President Anwar Sadat, U.S. President Jimmy
Carter, and Israeli Prime Minister Menachem Begin.


On this day in 1997.

Heaven's Gate leader Marshall Applewhite.

Barbra Streisand and Sydney Chaplin starred
in the Original Broadway Production from
March 26, 1964 to July 1, 1967.

Diana Ross (Diane Ernestine Earle Ross) is 73 today. 
Diana Ross and her family lived near Smokey Robinson in Detroit when she
was eight. She originally dreamed of being a fashion designer.