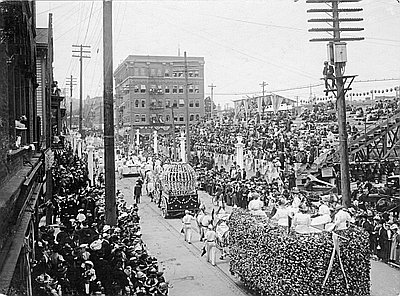 Rose Festival Parade at NW corner of 10th & Madison in Portland, Oregon (1908).
In 1905, when Portland Mayor Harry Lane addressed a crowd at
the Lewis and Clark Exposition, one memorable phrase emerged
from his otherwise-forgotten speech. Lane, who served as mayor
from 1905 to 1909, told the audience that Portland needed an
annual "festival of roses."
Two years later, Portland hosted its first Rose Festival, and in
1908 local businessmen, including C.E.S. Wood, organized the
Portland Rose Festival as a nonprofit civic organization (now
called the Portland Rose Festival Foundation) to plan and fund
the annual event.
(From The Oregon Historical Society)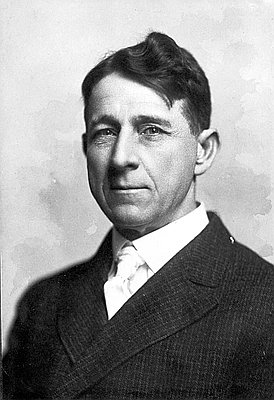 Harry Lane (1855 – 1917)

Portland Rose Festival float entry in 1910.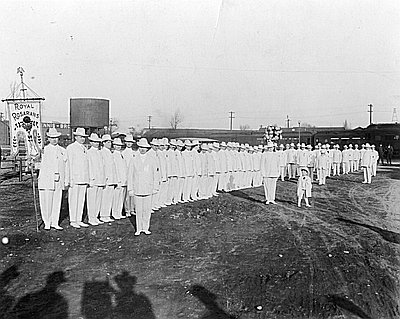 The Rosarians made their first appearance at the 1912 Rose Festival, wearing their signature white wool suits and straw
hats.