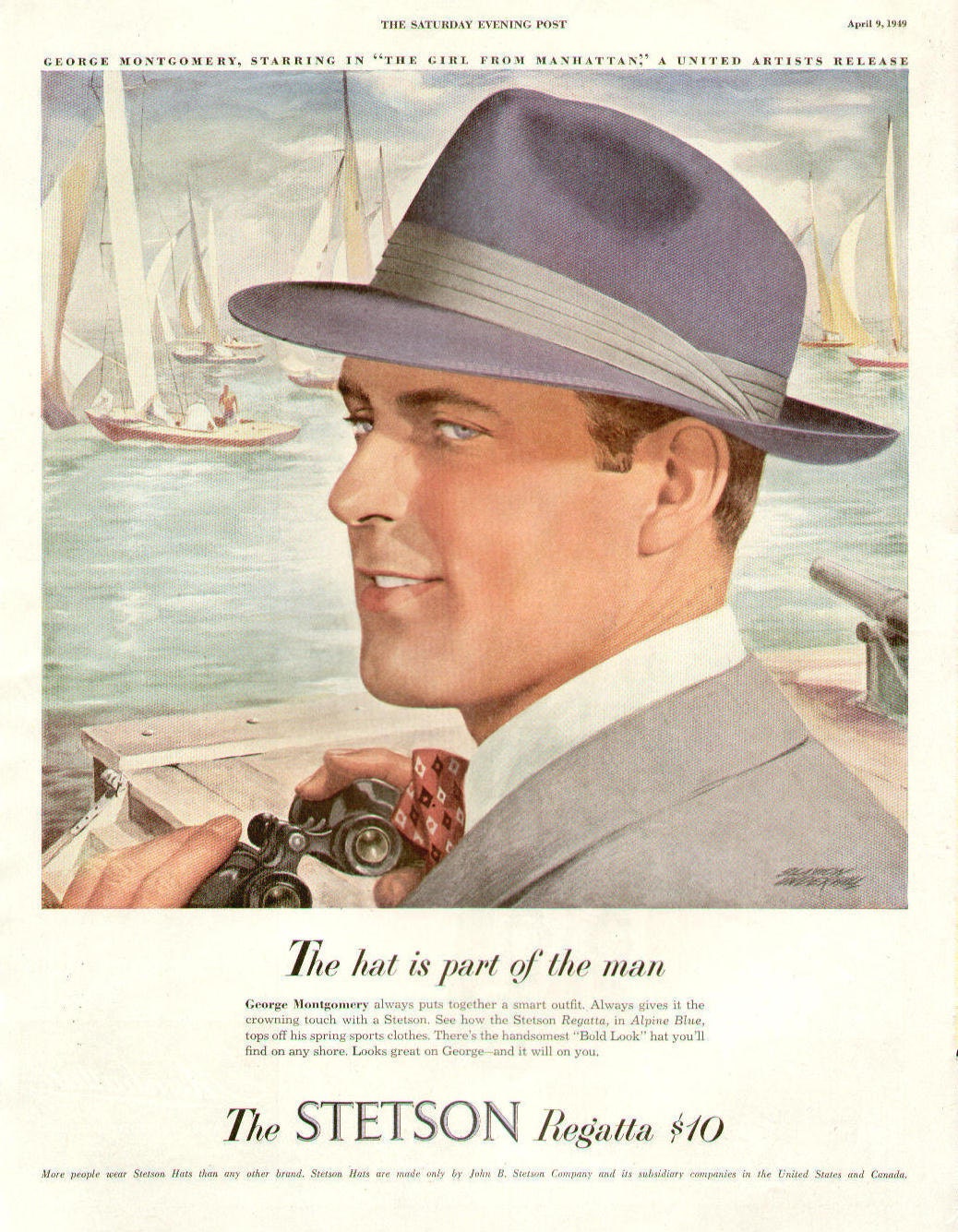 Stetson is a brand of hat manufactured by the John B. Stetson
Company.
Stetson's inspiration for his most famous hats was gained when
headed west from his native New Jersey for health reasons. On
his return east in 1865 he founded the John B. Stetson Company
in Philadelphia and created a hat that has become symbolic of
the pioneering American West, the "Boss of the Plains". This
Western hat would become the cornerstone of Stetson's hat
business and is still in production today.

John Batterson Stetson
(May 5, 1830 – February 18, 1906)