The United States Marine Corps War Memorial (Iwo Jima Memorial) is a U.S.
military monument located at the back entrance to Arlington National Cemetery
in Arlington, Virginia. The memorial, built after World War II, is dedicated to all
personnel of the United States Marine Corps who have died in the defense of
the U.S. since 1775. The design of the memorial by Horace W. Peaslee and
sculpture by sculptor Felix Weldon, was based on the iconic photograph of the
raising of the second flag on Mount Suribachi by Associated Press combat
photographer Joe Rosenthal (below).

The famous Flag Raising on Iwo Jima photo taken by Joe Rosenthal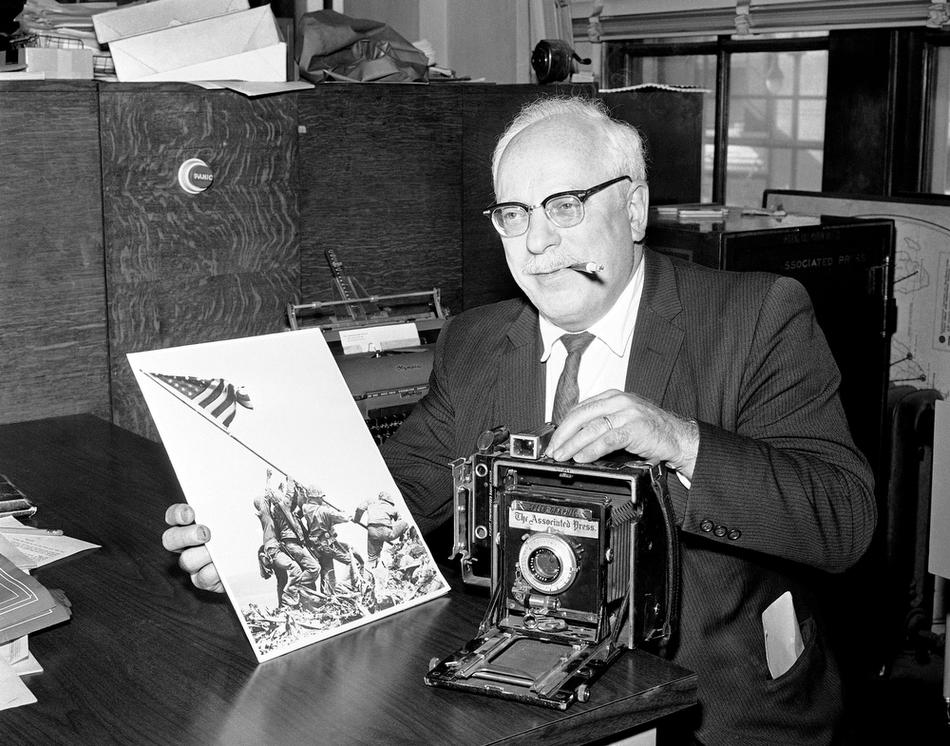 Joseph John Rosenthal (October 9, 1911 – August 20, 2006)