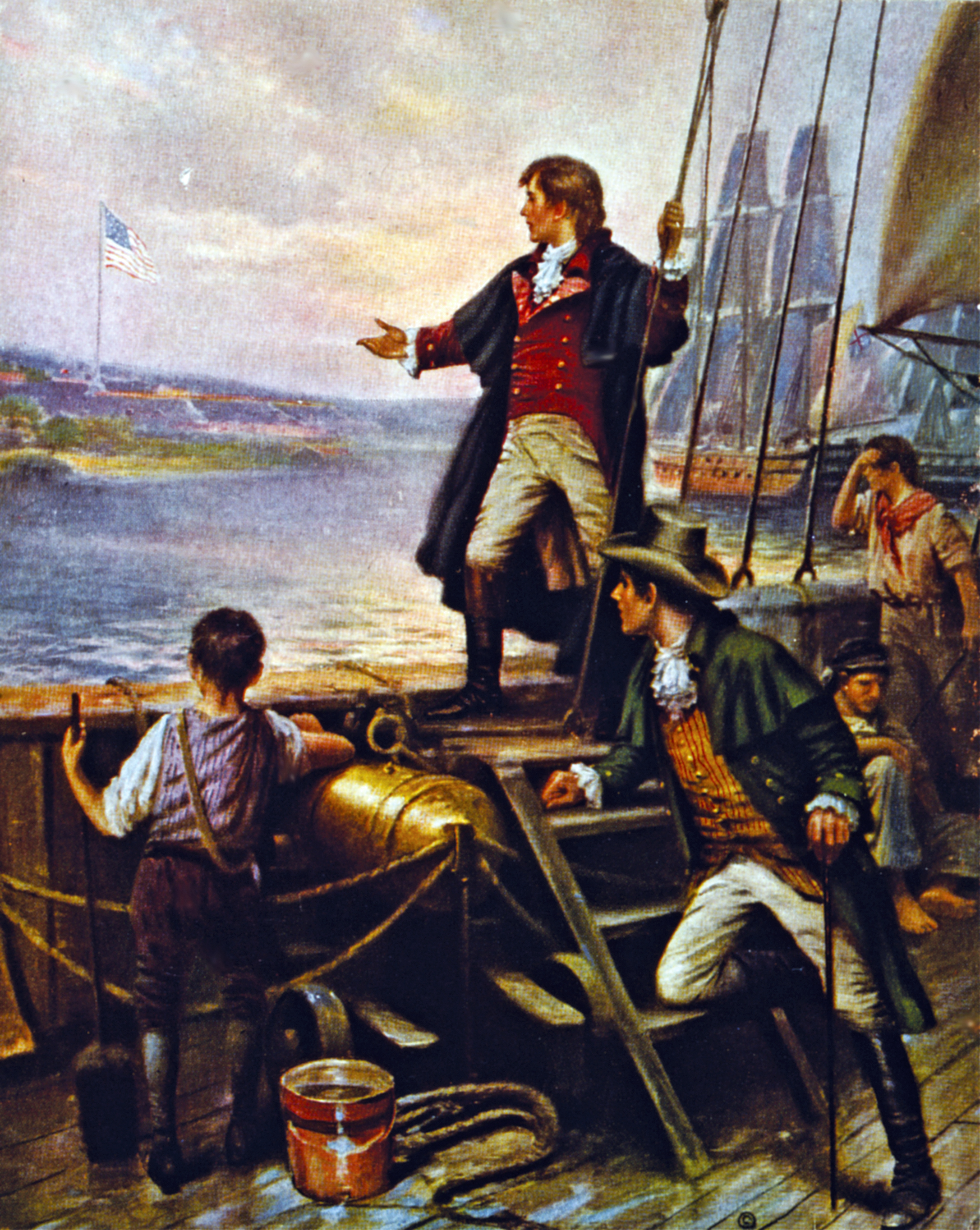 Painting of Francis Scott Key standing on boat, with
right arm stretched out toward the United States flag
flying over Fort McHenry, Baltimore, Maryland.

Francis Scott Key penned a poem which is later set to music
and in 1931 becomes America's national anthem, "The Star-
Spangled Banner." The poem, originally titled "The Defense
of Fort McHenry," was written after Key witnessed the
Maryland fort being bombarded by the British during the
War of 1812. Key was inspired by the sight of a lone U.S.
flag still flying over Fort McHenry at daybreak, as reflected
in the now-famous words of the "Star-Spangled Banner":
"And the rocket's red glare, the bombs bursting in air,
Gave proof through the night that our flag was still there."

Francis Scott Key (August 1, 1779 – January 11, 1843)

Francis S. Key was an American lawyer, author, and amateur poet
from Frederick, Maryland. It has been speculated that the U.S. motto
"In God We Trust" was adapted from a line in the fourth stanza of
the "Star-Spangled Banner".