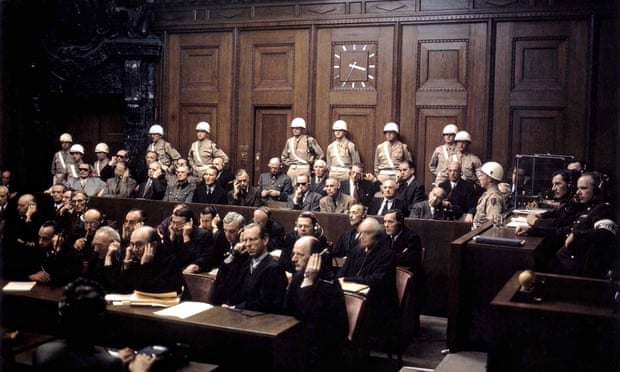 Twenty-four high-ranking Nazis went on trial in Nuremberg, Germany, for
atrocities committed during World War II.
The Nuremberg Trials were conducted by an international tribunal made
up of representatives from the United States, the Soviet Union, France
and Great Britain. It was the first trial of its kind in history, and the
defendants faced charges ranging from crimes against peace, to crimes
of war, to crimes against humanity. Lord Justice Geoffrey Lawrence, the
British member, presided over the proceedings, which lasted 10 months
and consisted of 216 court sessions.

Hermann Goering, leader of the Gestapo and the Luftwaffe, on trial.