Larry Bird was a high school basketball star in his native Indiana. After
graduation, he received a scholarship to play for legendary coach Bobby
Knight at Indiana University, one of the finest teams in the country. However,
Bird was homesick and uncomfortable in the spotlight in Bloomington and
left the school after one month. He returned to French Lick, his hometown,
and eventually enrolled at the smaller Indiana State, far from a basketball powerhouse. There, Bird was a one-man offense, averaging 30 points per
game as a sophomore, junior and senior. He led the Sycamores to an
undefeated record in his senior season (1978-79) before losing to Earvin
"Magic" Johnson's Michigan State Spartans in the most viewed NCAA
title game ever.

Bird warming up for Indiana State.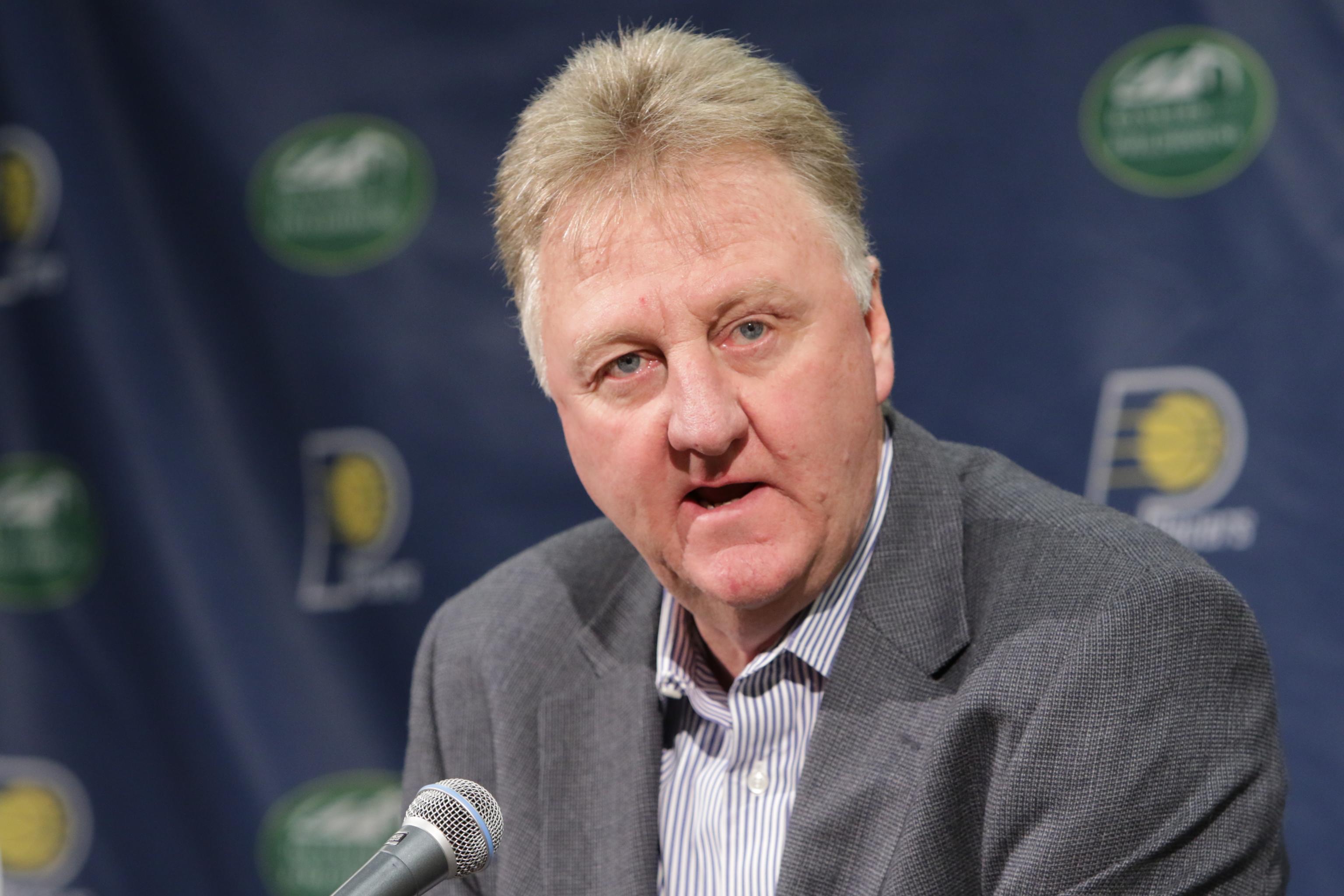 Larry Joe Bird will be 64 years old on December 7th.