Ulysses S. Grant (April 27, 1822 – July 23, 1885)
On July 23, 1885, just after completing his memoirs, Civil War hero
and former president Ulysses S. Grant dies of throat cancer. He
served as the 18th president of the United States from 1869 to 1877.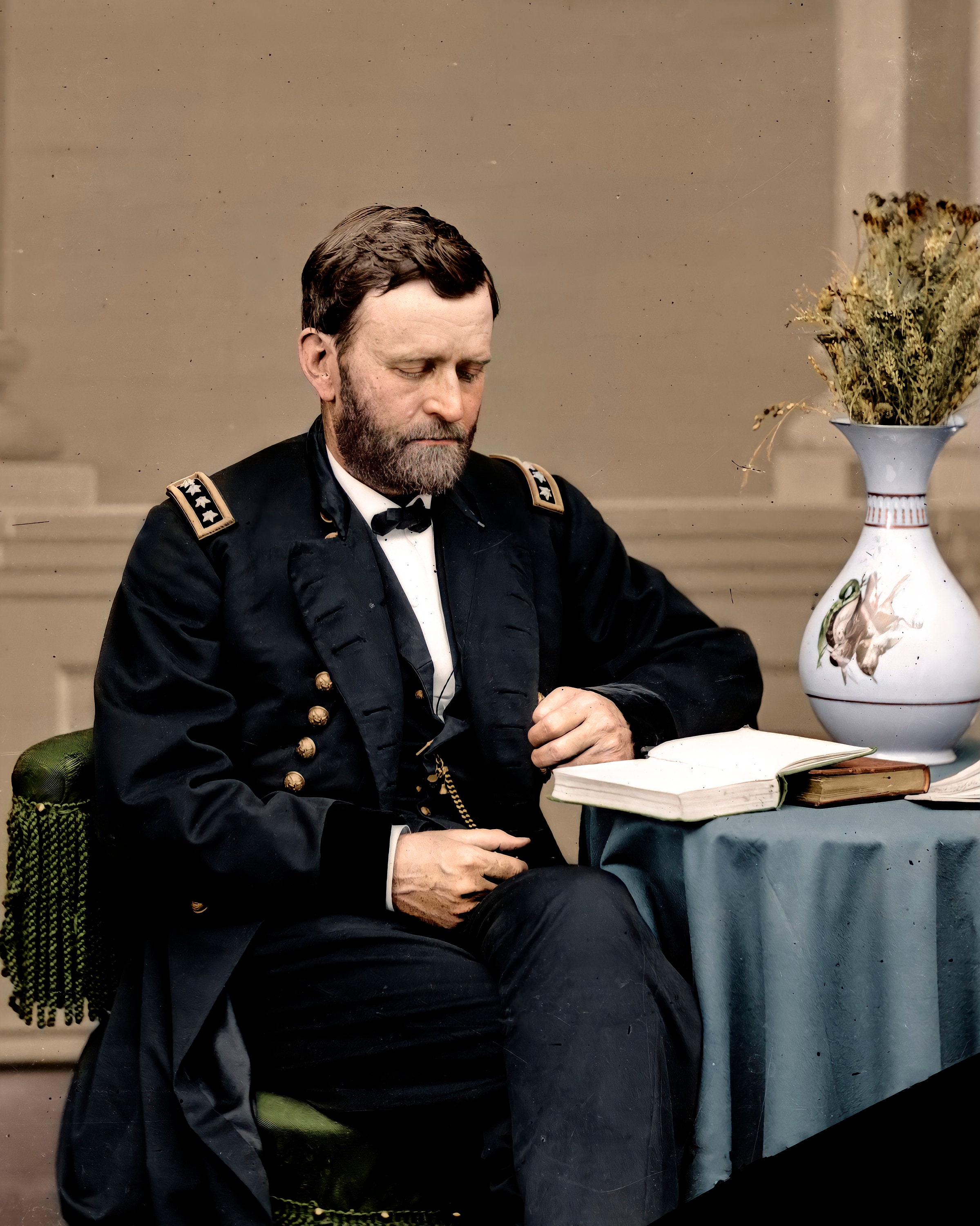 General Grant reading in a colorized photo. Grant was
appointed General of the Army (4 Stars) after the Civil
War on July 25, 1866.

Julius Henry "Groucho" Marx
(October 2, 1890 – August 19, 1977)