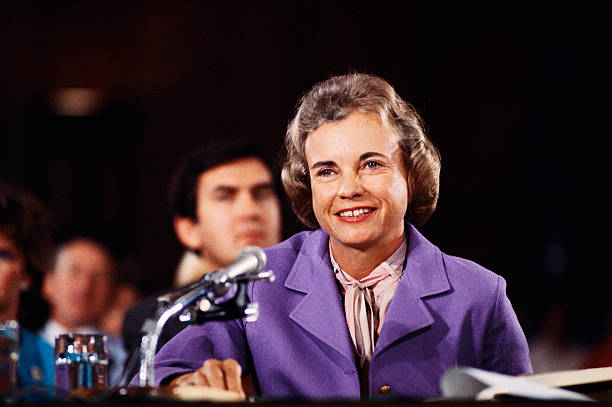 (FOX NEWS) – Retired Associate Justice Sandra Day O'Connor,
the first woman to sit on the U.S. Supreme Court, has died. 
The high court said O'Connor died Friday morning in Phoenix
of complications related to advanced dementia, probably
Alzheimer's, and a respiratory illness.

O'Connor is sworn in by Chief Justice Warren Burger as
her husband John O'Connor looks on.