Archive for the 'Remember?' Category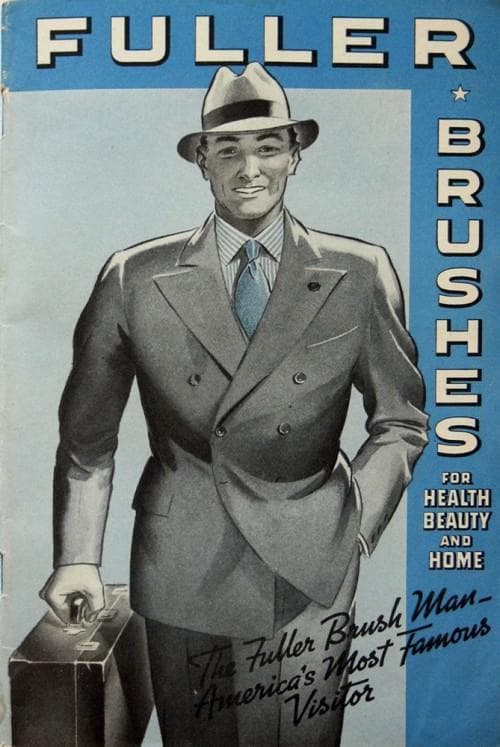 Alfred Carl Fuller began what was to become Fuller Brush Company in
a basement shop in Somerville, Massachusetts. In 1906, he moved to
Hartford, Connecticut and founded the company.    
The company began with door-to-door sales of brushes of various
sorts, including hairbrushes with a lifetime guarantee for which they
are famous.
In January of 2018, Galaxy Brush of Lakewood, New Jersey, purchased
the name of Fuller Brush, including all trademarks and patents. Galaxy
Brush, now doing business as Fuller Brush, also acquired the iconic
and very famous name brand and trademarks of Stanley Home
Products.

Alfred Carl Fuller
(January 13, 1885 – December 4, 1973)

Sterling Price Holloway Jr. was born in Cedartown,
Georgia. (January 4, 1905 – November 22, 1992)

Holloway was a actor and voice actor who appeared in over
100 films and 40 television shows. He was also a voice actor
for The Walt Disney Company, well known for his distinctive
tenor voice and is perhaps best remembered as the original
voice of Mr. Stork in Dumbo, Adult Flower in Bambi, the
Cheshire Cat in Alice in Wonderland, the title character in
Winnie the Pooh, Kaa in The Jungle Book, and Roquefort
in The Aristocats.

From left: Sterling Holloway and Walt Disney.