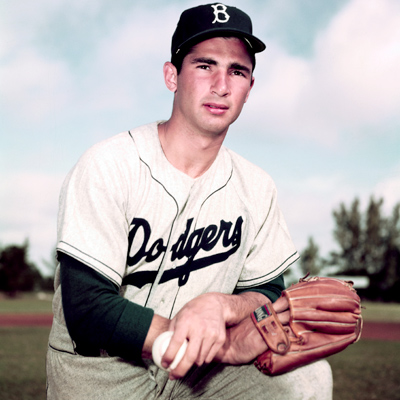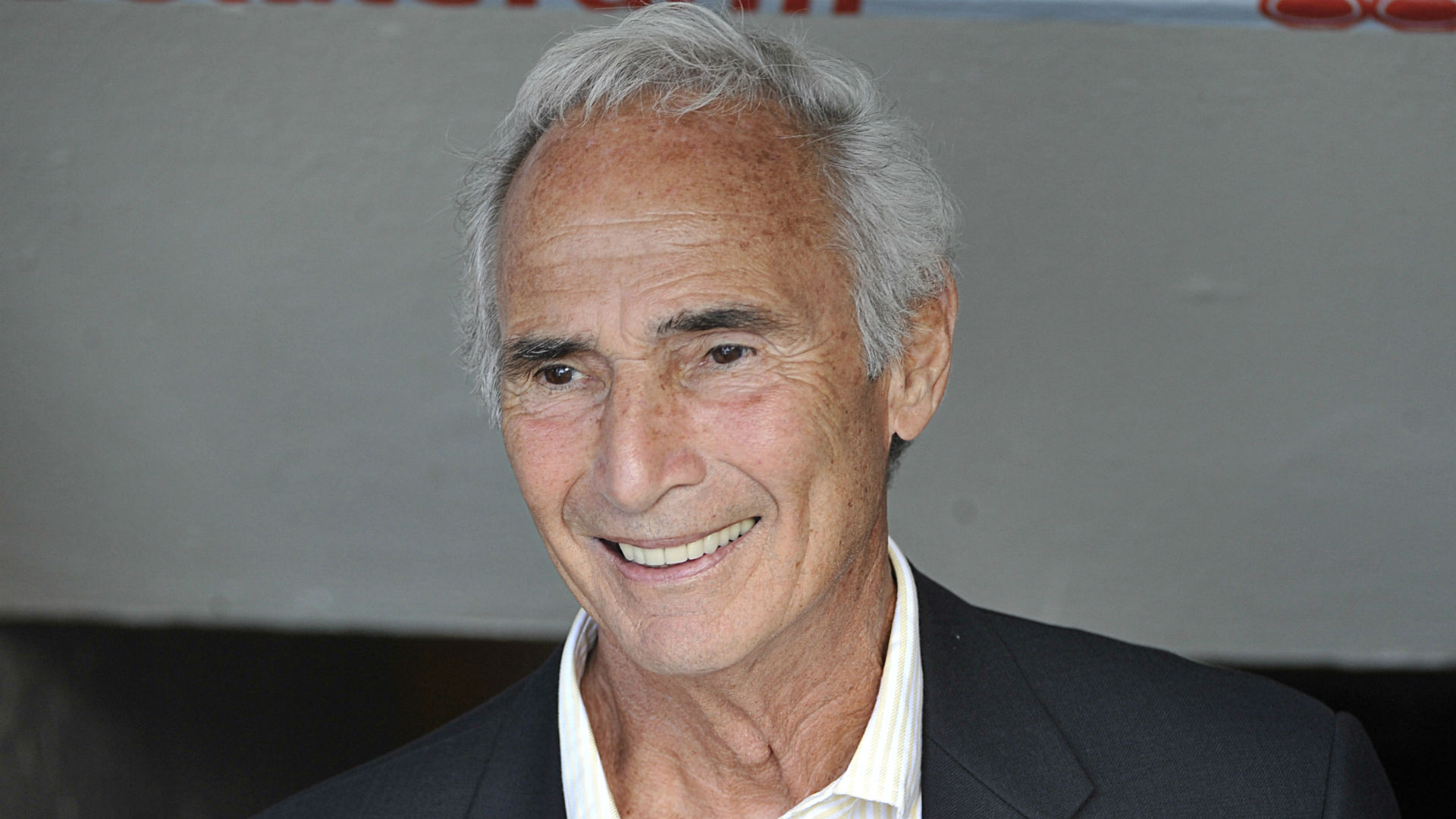 Sanford "Sandy" Koufax (born Sanford Braun in Brooklyn, New York)
Legendary Dodgers left-hander Sandy Koufax pitched a perfect game on the 9th
of September in 1965 and became the first MLB pitcher to throw 4 career no-
hitters. He won 4 World Series Championships, 3 Cy Young Awards, 3 Triple
Crown Awards and the 1963 NL MVP Award during his 12 years with the Dodgers,
from 1955 to 1966. Koufax, at age 36 in 1972, became the youngest player ever inducted into the Baseball Hall of Fame.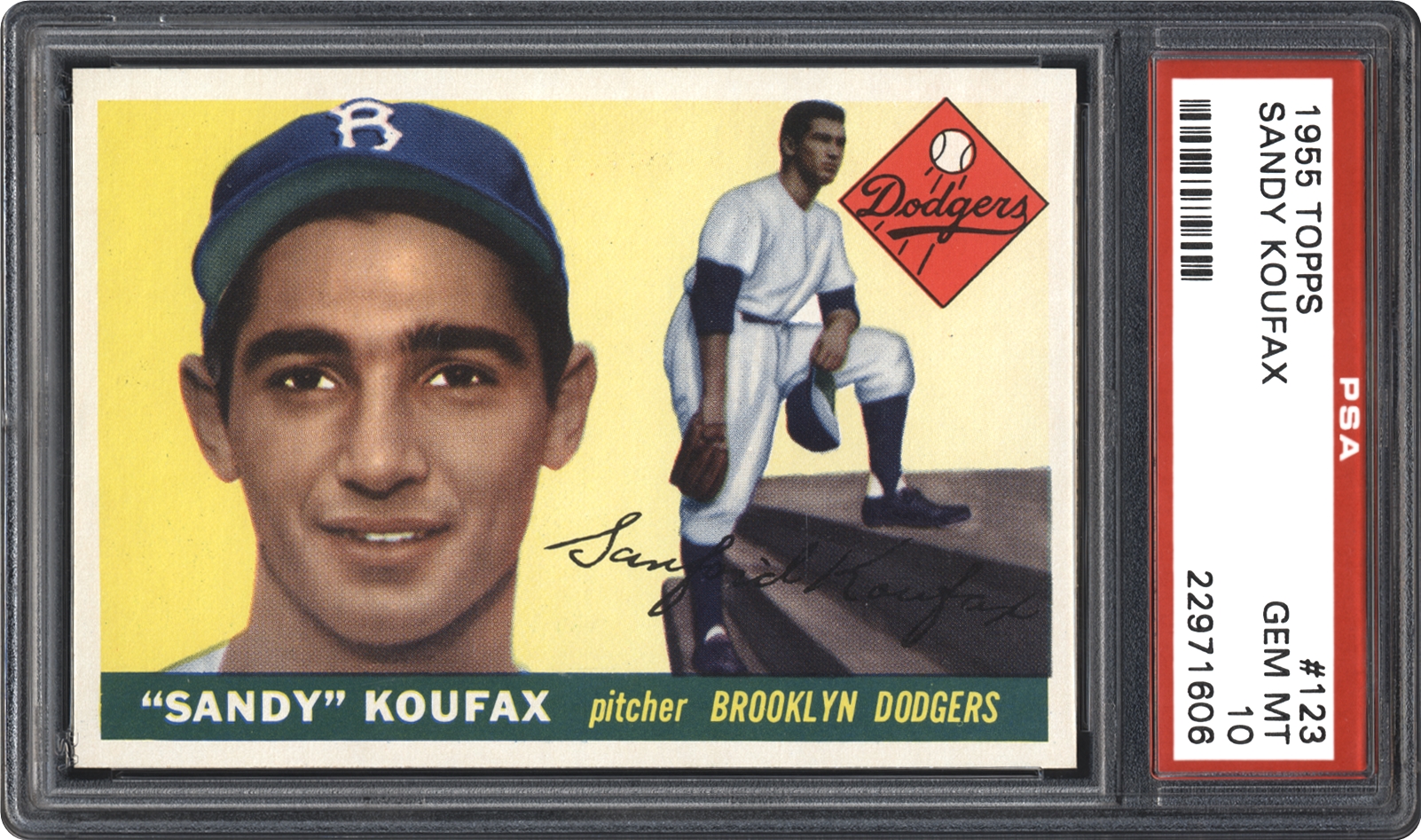 Rookie Card