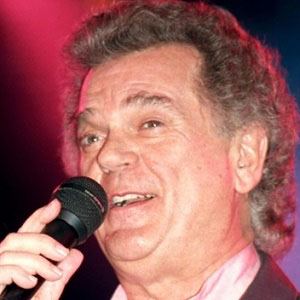 Conway Twitty (Harold Lloyd Jenkins) was born in  
Mississippi. (September 1, 1933 – June 5, 1993)
Country superstar Conway Twitty recorded fifty-five singles
that reached #1, including "I Can't Stop Loving You" and
"Hello Darlin." He was inducted into both the Country Music
and Rockabilly Halls of Fame. Conway Twitty formed his first
singing group after his family moved to Helena, Arkansas.
He had the opportunity to play baseball professionally with
the Philadelphia Phillies, but was then drafted into the US
Army. He served in the Far East and organized a group
called The Cimmerons to entertain fellow GIs.