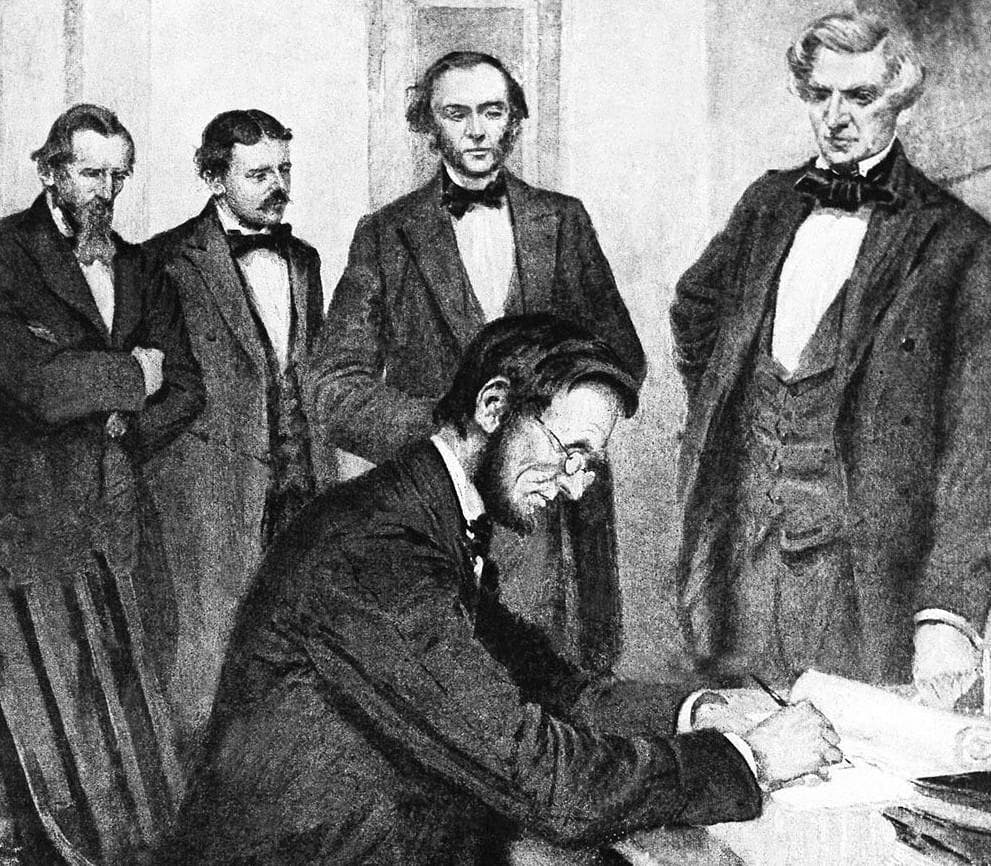 On this day in 1863, Abraham Lincoln signs the Emancipation
Proclamation. Attempting to stitch together a nation mired in
a bloody civil war, Abraham Lincoln made a last-ditch, but
carefully calculated, decision regarding the institution of
slavery in America. The Proclamation ordered the freedom
of all slaves in ten states.

An African American man reading a newspaper with headline "Presidential Proclamation/Slavery".