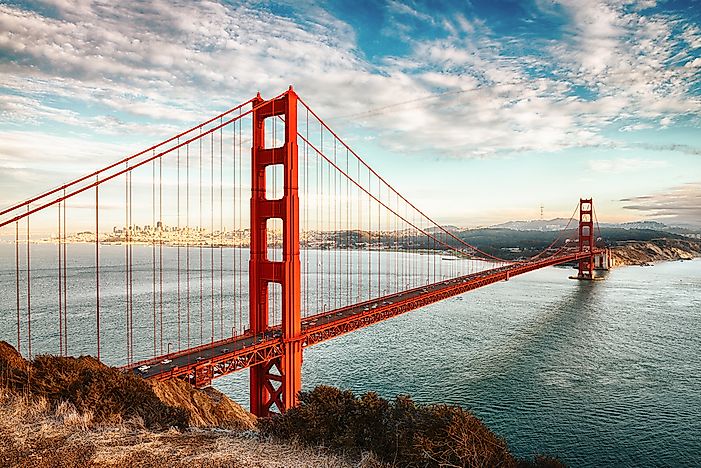 On this day in  1933, construction began on the Golden Gate Bridge,
as workers started excavating 3.25 million cubic feet of dirt for the
structure's huge anchorages. The bridge would span the Golden
Gate, a narrow, 400-foot deep strait, connecting the San Francisco
Peninsula with the southern end of Marin County. 
The Golden Gate bridge took over four years to construct and 
officially opened May 27, 1937. The longest bridge span in the
world at the time. The first public crossing had taken place on
the day before, when 200,000 people walked, ran and even
roller skated over the new bridge.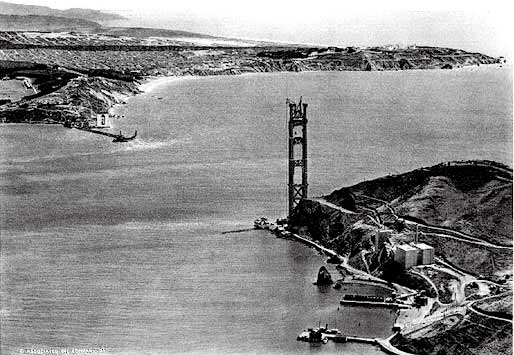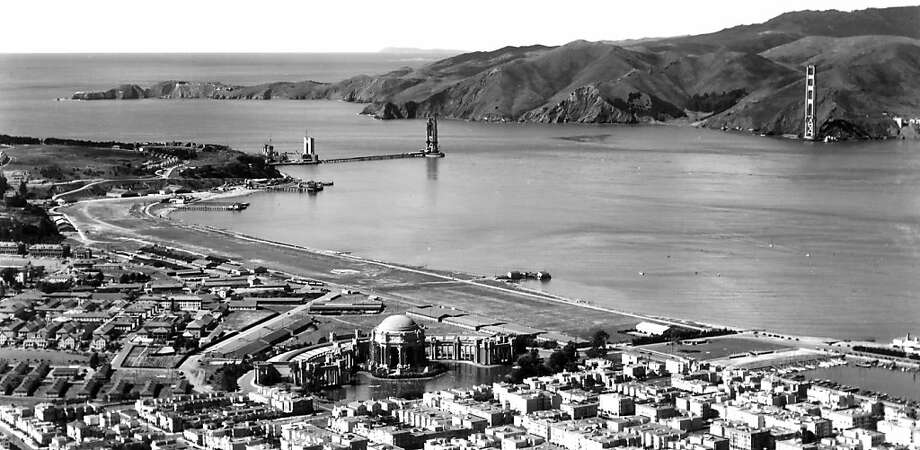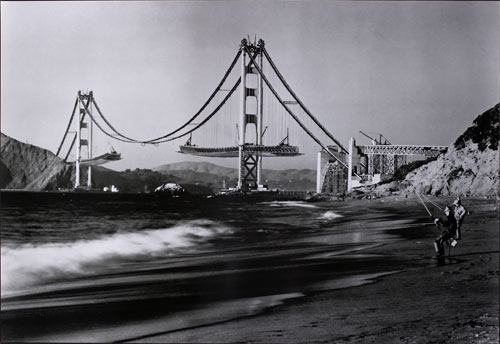 Pedestrian walk over day on May 27, 1937, vehicle traffic followed the next day (below).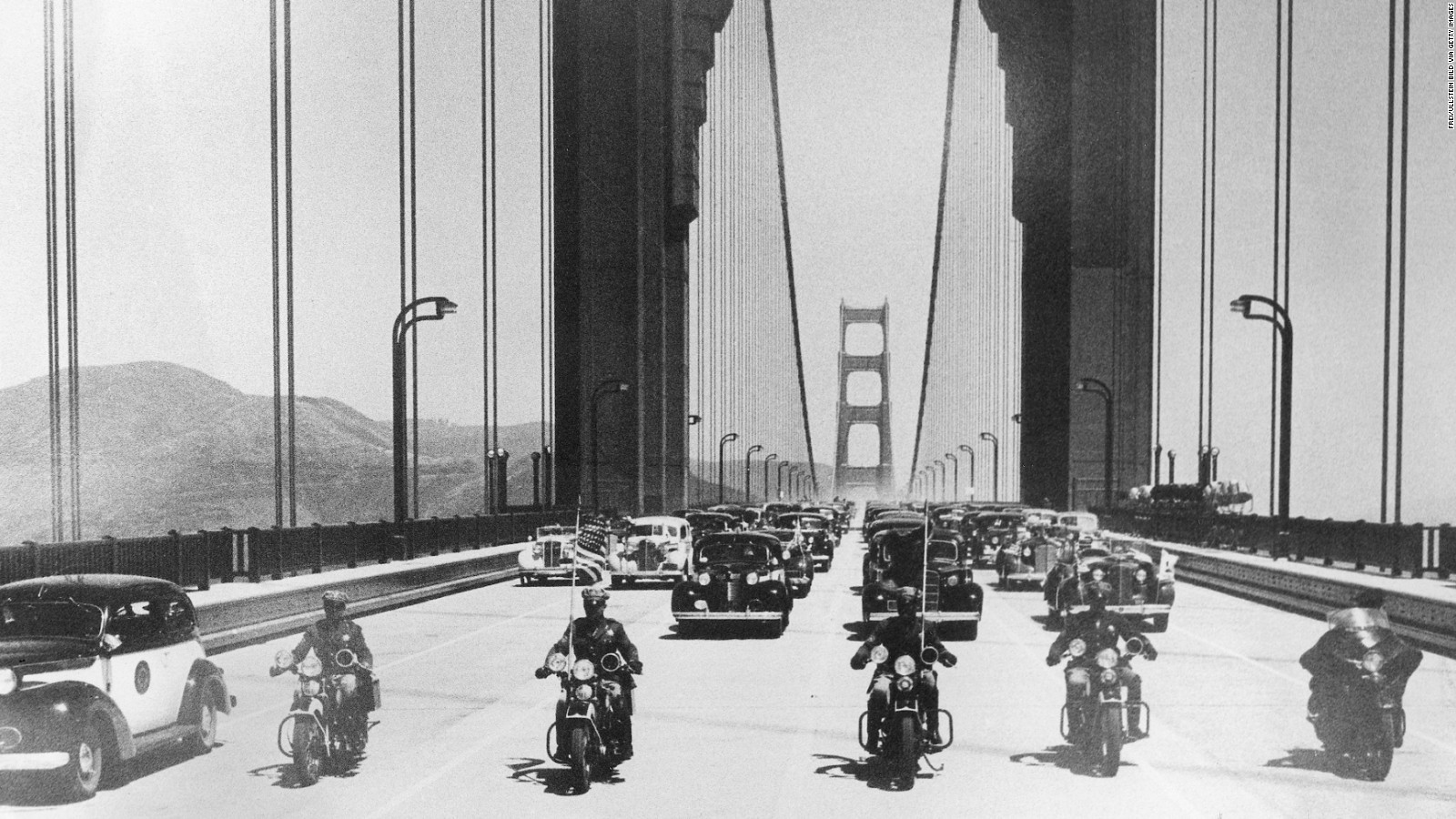 The Golden Gate Bridge at sunset, as seen from north of Alcatraz
Island.