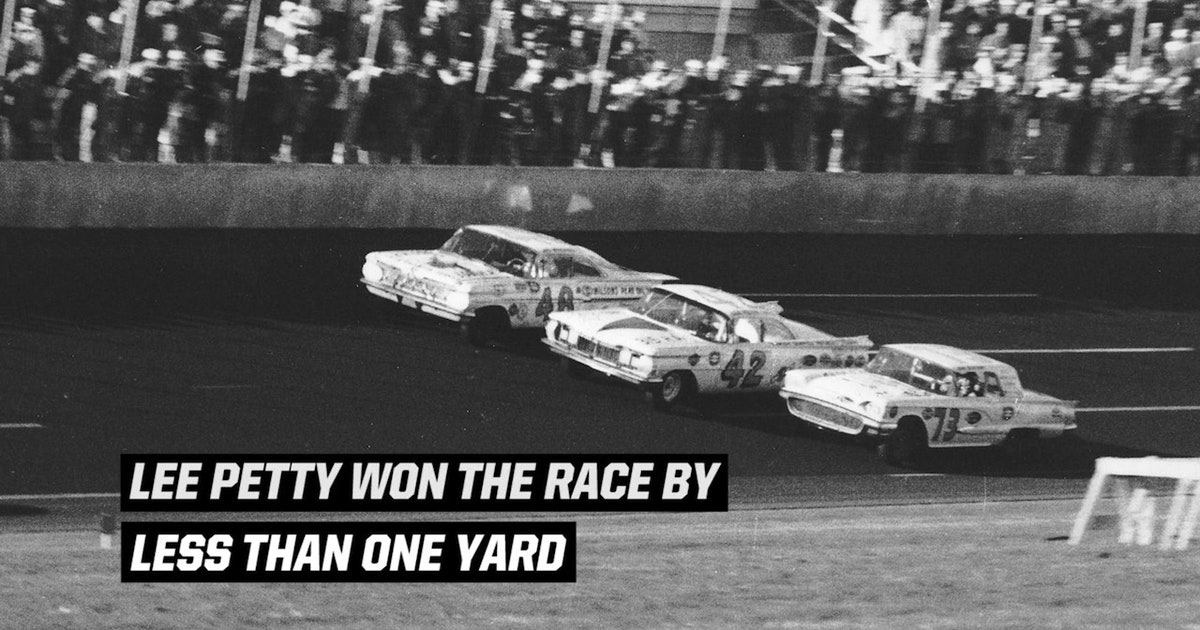 On this day in 1959, Lee Petty defeats Johnny Beauchamp in a photo finish at
the just-opened Daytona International Speedway in Florida to win the first-ever Daytona 500. The race was so close that Beauchamp was initially named the
winner by William France, the owner of the track and head of the National Association for Stock Car Auto Racing (NASCAR). However, Petty, who was
driving a hardtop Oldsmobile 88, challenged the results and three days later,
with the assistance of news photographs, he was officially named the champ.
There was speculation that France declared Beauchamp the winner in order to intentionally stir up controversy and generate publicity for his new race track.
Today, the 200-lap, 500-mile Daytona 500 is one of auto racing's premiere
events and the first race of the NASCAR season. France, a gas station owner
and racing promoter, officially co-founded NASCAR in Daytona Beach in
1948.

Lee Arnold Petty (March 14, 1914 – April 5, 2000)

Johnny Beauchamp
(March 23, 1923 – April 17, 1981)
  
William Henry Getty France (September 26, 1909 – June 7, 1992)

Lee Petty's 1959 Oldsmobile Super 88 in the NASCAR Hall of Fame.