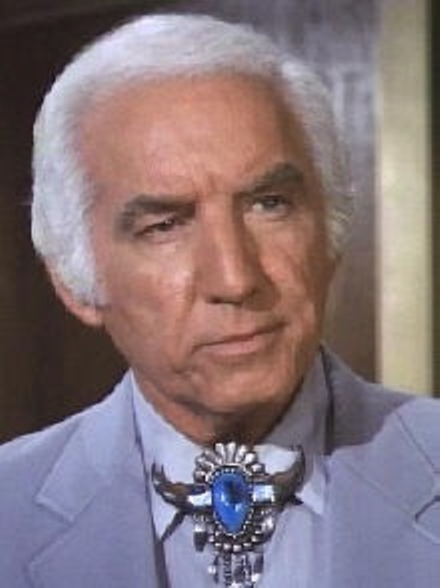 Thomas Morgan Woodward (September 16, 1925 – February 22, 2019)
Morgan Woodward, who appeared in more than 250 movies and TV shows
during a 40-year acting career, died in Paso Robles, Calif. on Feb. 22.
The versatile character actor played oil man Marvin "Punk" Anderson on TV
show "Dallas" in 55 episodes from 1980-1987, but also had two appearances
on the original "Star Trek" series, was Elder Morgan in the film "Logan's Run,
" and was a regular on the long-running "Gunsmoke" TV series.

Morgan Woodward (right) with John Wayne.