On this day in 2000, the U.S. Supreme Court found that the recount ordered
by the Florida Supreme Court in the 2000 U.S. Presidential election was
unconstitutional. U.S. Vice President Al Gore conceded the election to
Texas Gov. George W. Bush  the next day.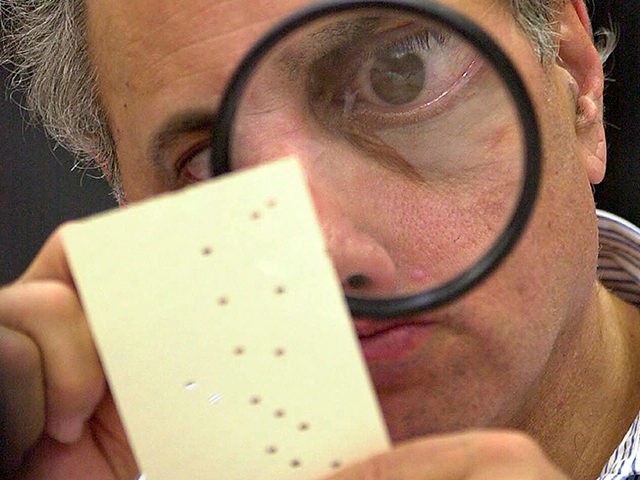 Broward County canvassing board member Judge Robert
Rosenberg looks over a questionable ballot, 25 November
2000.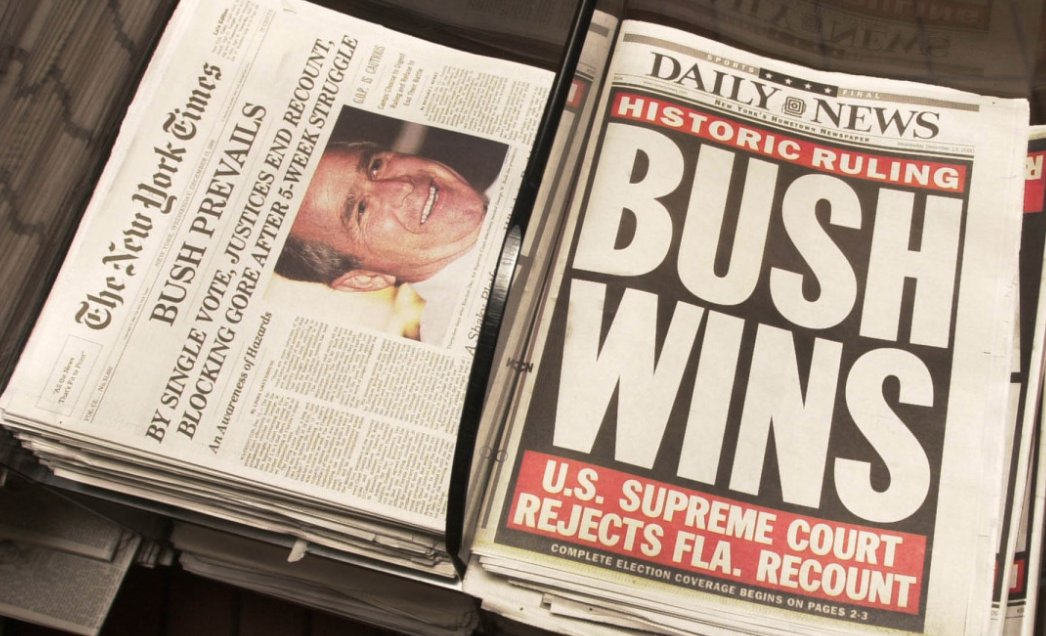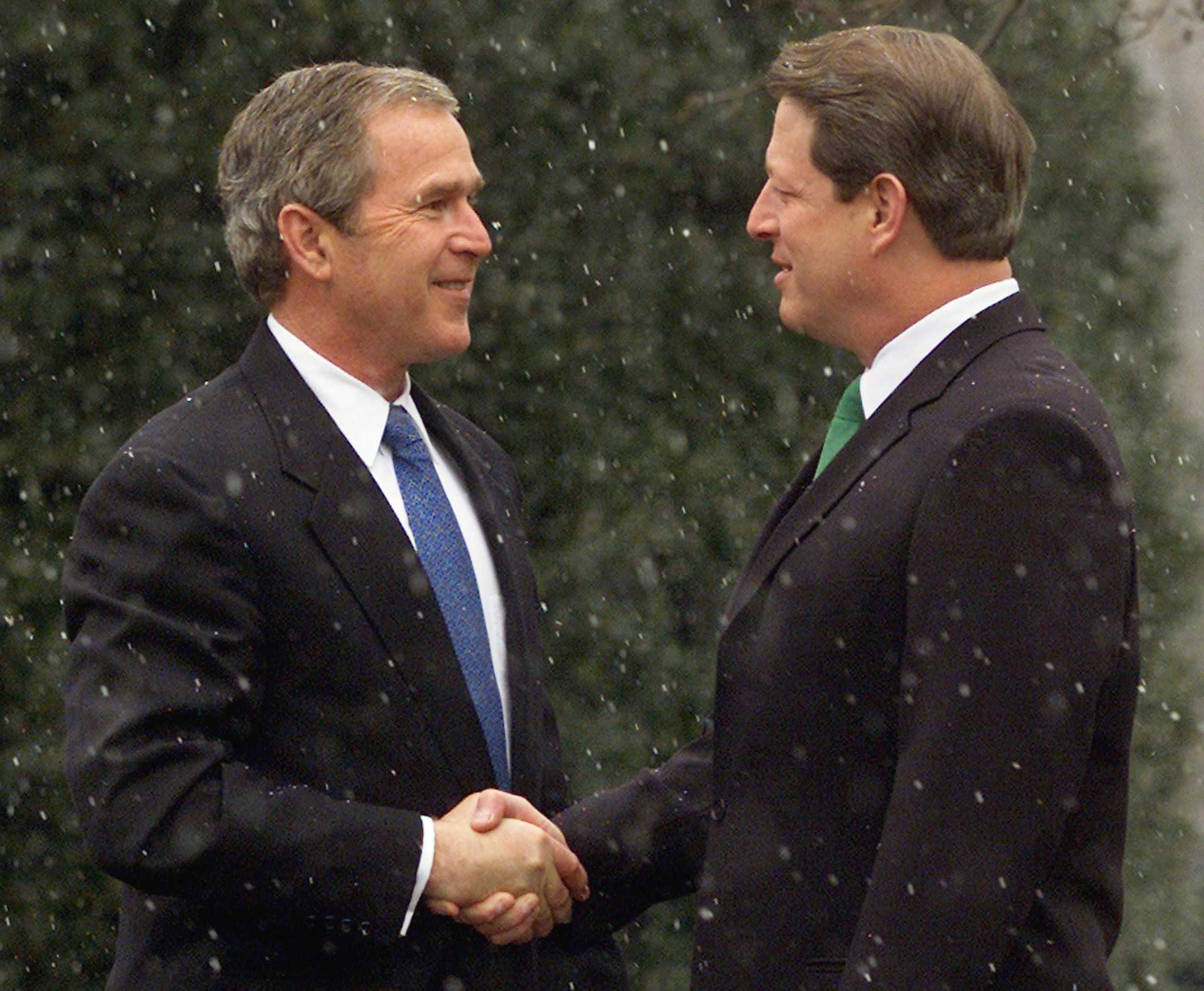 President elect George W. Bush (left) meets with Vice President
Al Gore at the Naval Observatory December 19, 2000 in D.C.