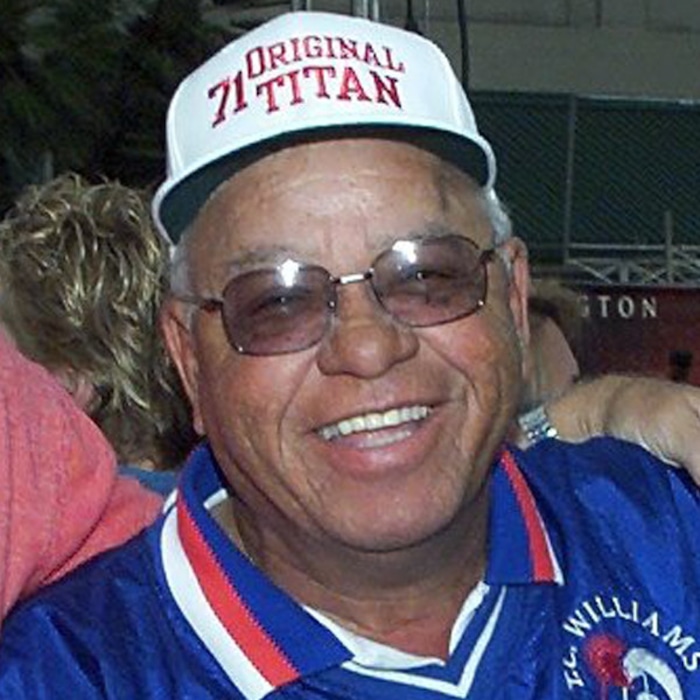 Herman Ike Boone (October 28, 1935 – December 18, 2019)
ALEXANDRIA, Va. (WJLA) – Herman Boone, the legendary T.C. Williams High School football coach portrayed by Denzel Washington in "Remember the
Titans" has died. He had been diagnosed with cancer.
Boone was one of the coaches of the Alexandria school's 1971 state
championship-winning football team, the integrated group of players
immortalized by the Disney movie.

2000