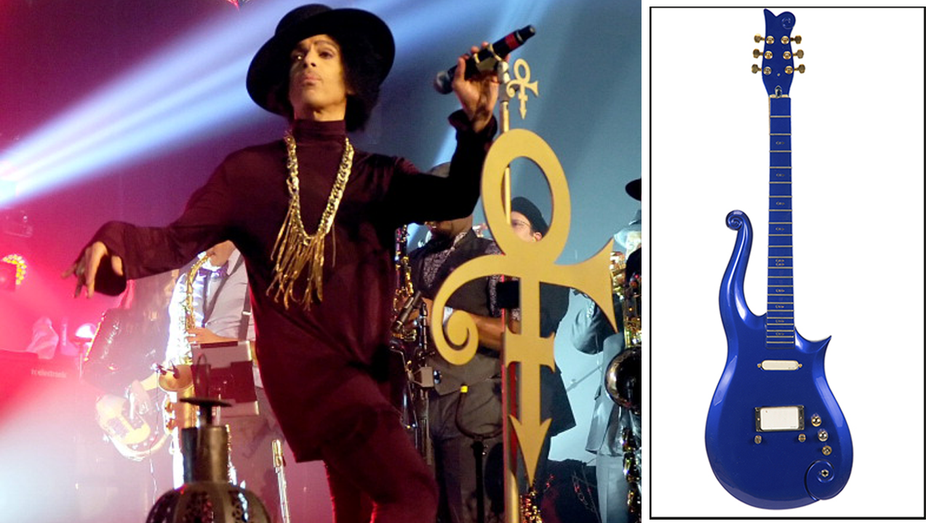 BEVERLY HILLS, Calif. (AP) — A custom guitar played by Prince at the height
of his stardom in the 1980s and 1990s has sold for a staggering $563,500 at
auction.
The "Blue Angel" Cloud 2 electric guitar skyrocketed beyond the estimate of $100,000 to $200,000 it was expected to fetch at the Music Icons sale run by
Julien's Auctions on Friday and Saturday in Beverly Hills.
Prince played the blindingly blue guitar with the artist's "love" symbol on its
neck beginning on the 1984 Purple Rain Tour, on the classic albums
"Lovesexy" and "Sign O' The Times." He used it into the early 1990s.

Prince Rogers Nelson (June 7, 1958 – April 21, 2016)