The Carol Burnett Show is a variety/sketch comedy television
show starring Carol Burnett, Harvey Korman, Vicki Lawrence,
and Lyle Waggoner. In 1975, frequent guest star Tim Conway
became a regular after Waggoner left the series.
The show originally ran on CBS-TV from September 11, 1967,
to March 29, 1978, for 279 episodes, and with nine episodes
in the fall of 1991. 
 
The series won 25 primetime Emmy Awards. In 2013, TV Guide
ranked The Carol Burnett Show number 17 on its list of the 60
Greatest Shows of All Time, and in 2007 it was included on the
list of Time's 100 Best TV Shows of All Time.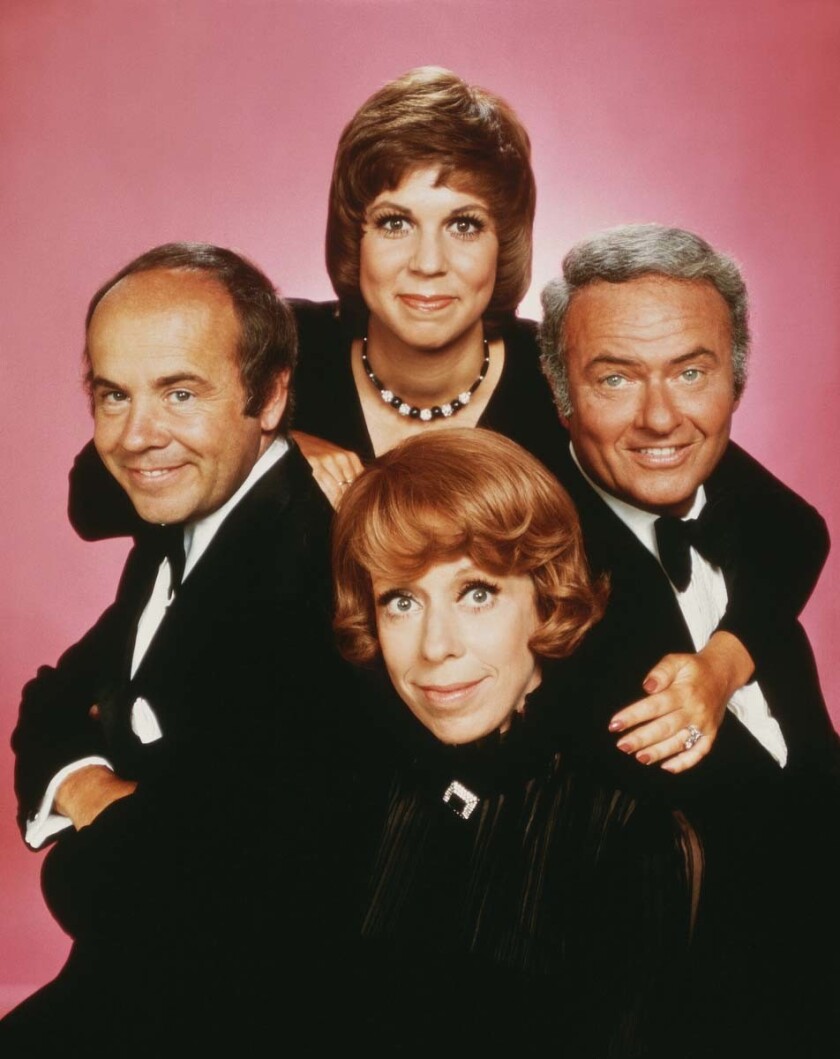 Carol will be 88 April 26.