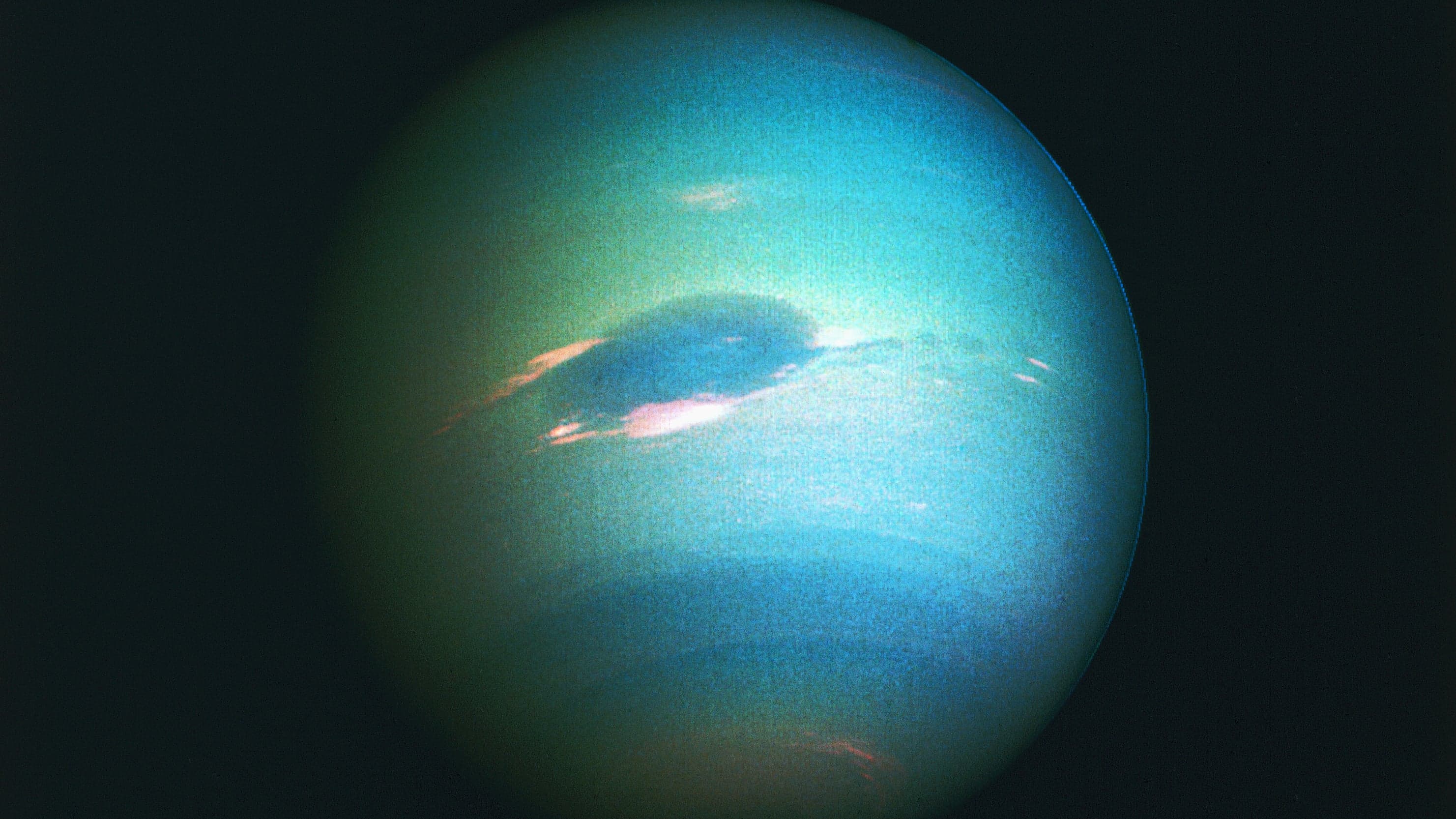 German astronomer Johann Gottfried Galle (below) 
discovered the planet Neptune at the Berlin
Observatory.

Johann Gottfried Galle
(9 June 1812 – 10 July 1910)

The the Berlin Observatory. 

The 1829 9"/24cm refractor telescope of New Berlin
Observatory that discovered Neptune.

Artist's impression of the planet Neptune.
The blue gas giant, which has a diameter four
times that of Earth, was named for the Roman
god of the sea. It has eight known moons, of
which Triton is the largest, and a ring system
containing three bright and two dim rings.
It completes an orbit of the sun once every
165 years. In 1989, the U.S. planetary
spacecraft Voyager 2 was the first human
spacecraft to visit Neptune.