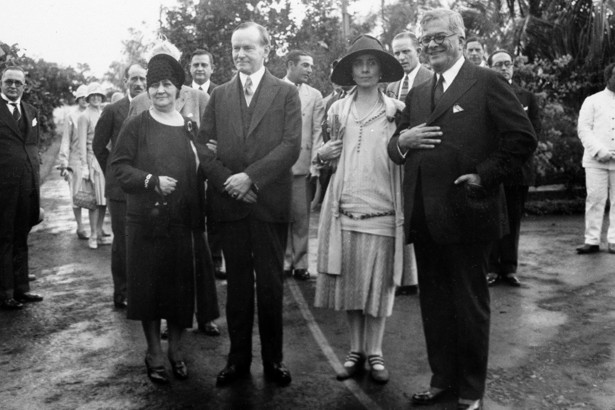 President Coolidge (left) and his wife Grace are shown with Cuban
leader Gerardo Machado y Morales and his wife, Elvira Machado, in
Havana on January 19, 1928. (AP)

The last and only American president to visit Cuba while in office was Calvin
Coolidge, who traveled there in January 1928.
Coolidge traveled to Cuba to address the Sixth Annual International Conference
of American States in Havana. He rode a presidential rail car to Key West, Florida 
then boarded the U.S.S. Texas battleship for the overnight trip to Havana, Cuba 
100 miles away.
President Calvin Coolidge rides in a motorcade (far right) during his
visit to Havana, Cuba.