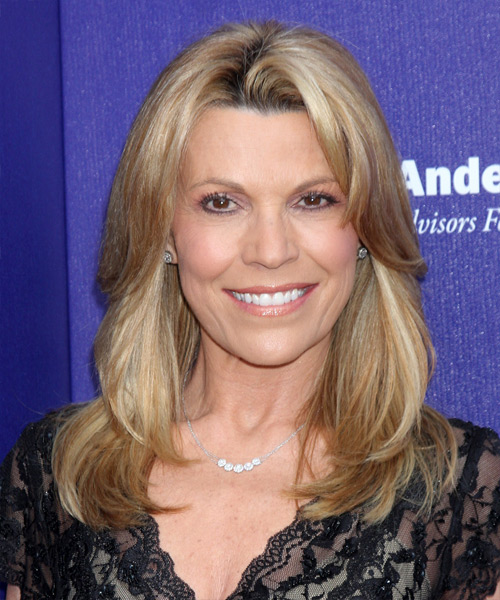 Vanna White (Vanna Marie Rosich)
was born in Conway, South Carolina.
Actress and television personality Vanna White is best recognized as the
hostess and puzzle-board letter turner on Wheel of Fortune (NBC/CBS. She
began appearing on the show in 1982. She appeared on several game
shows, including The Price is Right.
Vanna was awarded $403,000 after suing Samsung Electronics for featuring
her likeness as a robot in an advertisement.

Vanna White and Pat Sajak.