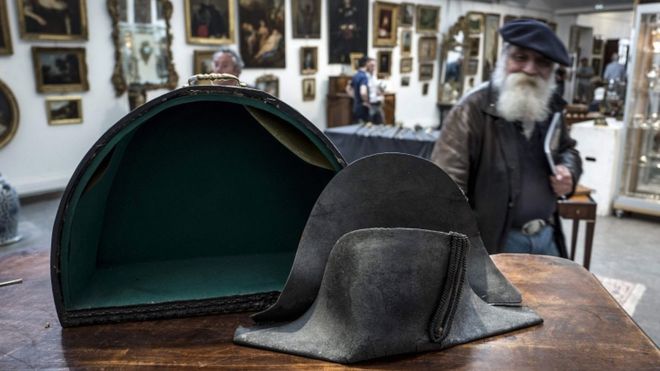 Napoleon wore this hat at the battle of Waterloo on this day in 1815.
(Fox News) – An extremely rare 'bicorne,' or 2-pointed hat, that was worn by Napoleon Bonaparte at the Battle of Waterloo was sold at auction in France
for $325,000 on Monday.

The hat went under the hammer for $325,052 at Lyon-based auction house
De Baecque. The hat had a pre-sale estimate of $34,881 to $46,441.
The auction house told Fox News the bicorne was bought by a private
European collector who is "passionate" about the period of the First
French Empire.


Napoléon Bonaparte (August 15, 1769 – May 5, 1821)