On this day in 1962, U.S. Ambassador Adlai Stevenson presented photographic evidence to the United Nations Security Council. The photos were of Soviet missile bases in Cuba.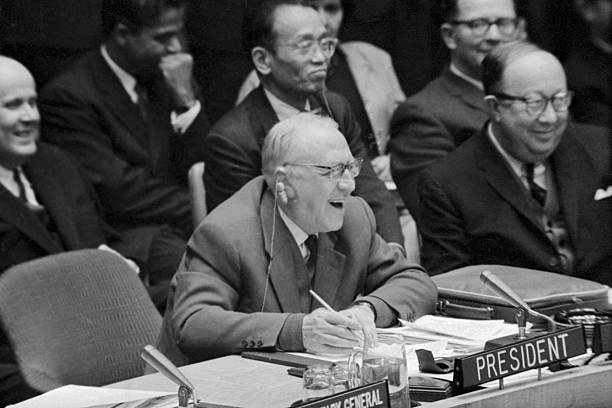 Soviet Ambassador Zorin.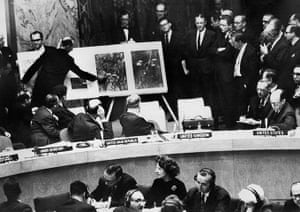 A Kennedy administration official (upper left) shows aerial views of
one of the Cuban medium-range missile bases, taken in October
1962.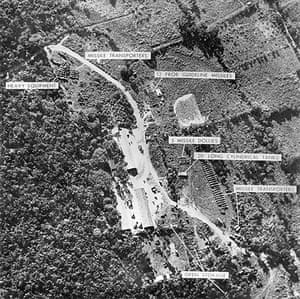 The Charge of the Light Brigade took place during the Crimean War
on this day in 1854. The British were winning the Battle of Balaclava when Lord James Cardigan received an order to attack the Russians
and took his troops into a valley where they suffered 40 percent casualties. It was later revealed that the order was the result of
confusion and was not given intentionally.

Charge of the Light Brigade at the Battle of Balaclava. The view is
from the Fedokine hills across the Causeway toward Balaklava
harbor in this painting by William Simpson.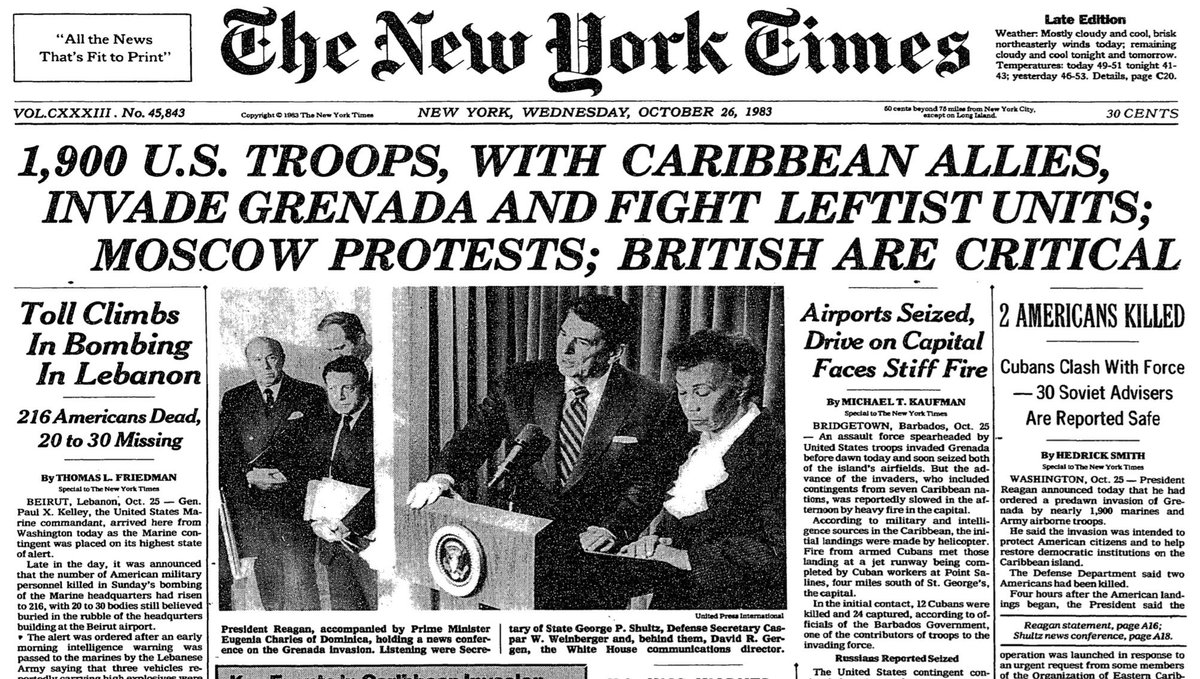 On this day in 1983, U.S. troops and soldiers from six Caribbean
nations invaded Grenada to restore order and provide protection
to U.S. citizens after a recent coup within Grenada's Communist
(pro-Cuban) government.

U.S Special Operations Forces in Grenada.

William Payne Stewart (January 30, 1957 – October 25, 1999)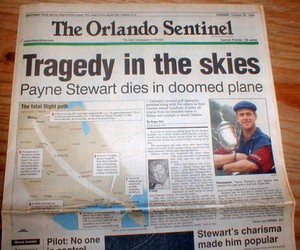 It was on this day in 1999.
Stewart, 42, was one of the world's most recognizable golfers because of his trademark knickerbockers. The plane carrying Stewart and five others crashed 
near Aberdeen, South Dakota, after traveling 1,500 miles, most of it while the
pilot, co-pilot and passengers were apparently unconscious or dead when the
plane lost cabin pressure during its flight and ran out of fuel and crashed. The
sounds of a low-pressure alarm could be heard on the recovered cockpit voice recorder.   

The Learjet 35, N47BA, before its final flight on October 25, 1999.