(Fox News) – Alabama historical officials announced Wednesday,
researchers have located the remains (above) of the last known
ship to have brought slaves to the U.S. from West Africa.

The Alabama Historical Commission confirmed that the Gulf
schooner Clotilda was identified and verified after months of assessment.
The commission said in a statement, "For nearly 160 years, the
waters around Mobile have concealed the final destination of
the Gulf Schooner Clotilda."

An artists rendering of the schooner Clotilda.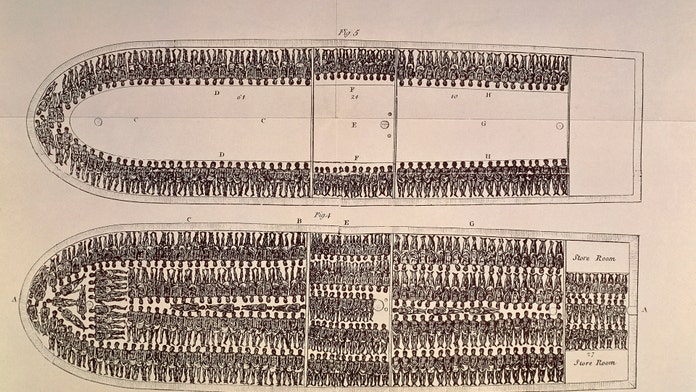 This diagram of a slave ship is probably the most widely copied
and powerful image used by the abolitionist campaigners. It
depicts the ship loaded to its full capacity with slaves.