Lufthansa cargo terminal at JFK Airport.      
    
On December 11, 1978 half a dozen masked robbers raided the Lufthansa
Airlines cargo building at JFK Airport in New York, making off with more
than $5 million in cash ($21 million in today's dollars) and almost $1
million in jewelry. To this day, the Lufthansa heist, as it is known, is
considered one of the greatest in U.S. history. The plan was dreamed
up by Peter Gruenewald, a Lufthansa cargo worker at JFK Airport. The 
heist was dramatized in the classic mafia film "Goodfellas."

A van used during Lufthansa Airlines robbery at JFK
International Airport.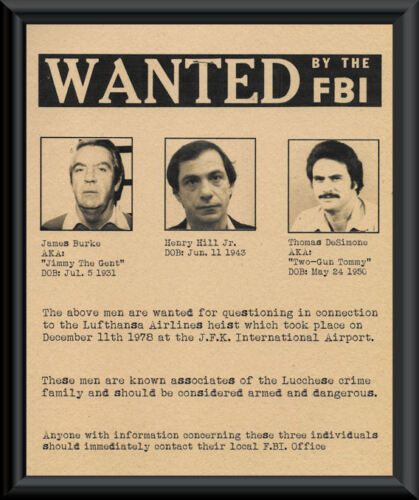 Vincent Asaro, a member of the Bonanno crime family, allegedly
helped carry out the bold heist of cash and jewelry from a cargo
terminal at JFK airport.

1990