One of the largest military conflicts in North American history began on July
1, 1863, when Union and Confederate forces collided at Gettysburg, PA. The 
epic battle lasted three days and resulted in a retreat to Virginia by General
Robert E. Lee's Army of Northern Virginia.

Robert Edward Lee
(January 19, 1807 – October 12, 1870)
\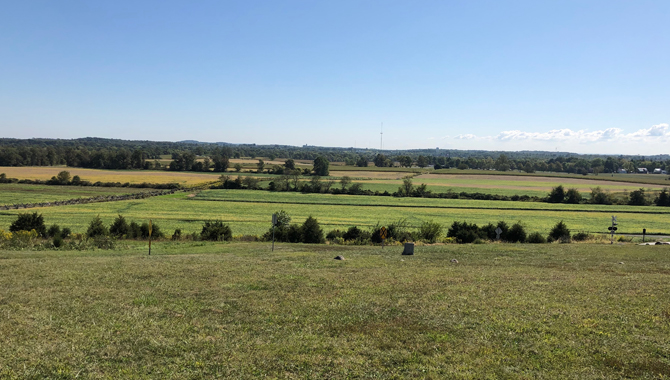 The Gettysburg Battlefield as it looks today on the rolling hills to the
west of town.