The Tinkertoy Construction Set is a toy for children. It was
designed in 1914—six years after the Frank Hornby's
Meccano sets—by Charles H. Pajeau, who formed the Toy
Tinker Company in Evanston, Illinois to manufacture them.
Pajeau, a stonemason, designed the toy after seeing children
play with sticks and empty spools of thread. Pajeau partnered
with Robert Pettit and Gordon Tinker to market a toy that would
allow and inspire children to use their imaginations. After an
initially-slow start, over a million were sold.
Hasbro bought the Tinkertoy brand and currently produces
both Tinkertoy Plastic and Tinkertoy Classic (wood) sets
and parts. The US rights are now owned by Basic Fun!.
(From Wikipedia, the free encyclopedia)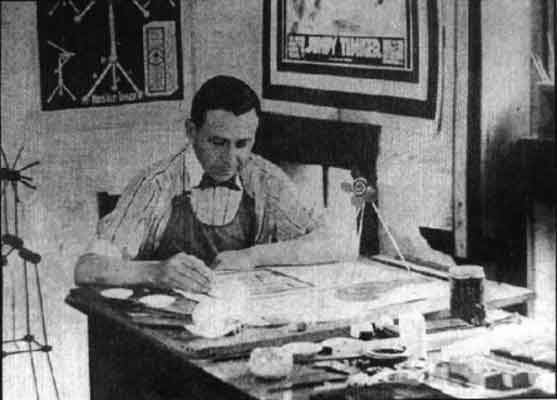 Charles H. Pajeau in his workshop, December 1918.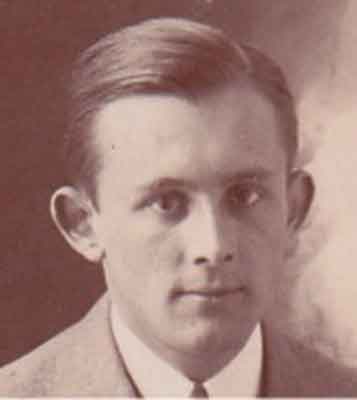 Robert Pettit, vice president and general
manager, Toy Tinkers Inc.