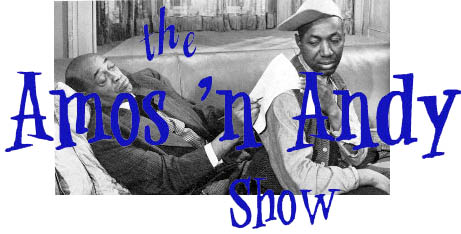 Adapted from radio to television, The Amos 'n Andy Show was produced
from June 1951 to April 1953 with 78 filmed episodes, sponsored by the
Blatz Brewing Company.
The CBS television series used black actors in the main roles, although
the actors were instructed to keep their voices and speech patterns close 
to those of the radio shows stars Freeman Gosden and Charles Correll.
Produced at the Hal Roach Studios, the show was among the first to be
filmed with a multi-camera setup, four months before the I Love Lucy
series used the same technique.
The original radio show was popular from the 1920s through the
1950s. It was created, written, and voiced by two white actors, 
Gosden and Correll (above).