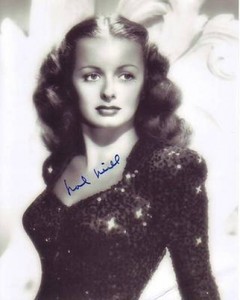 Noel Neill as Louis Lane and George Reeves as Superman.

Noel Darleen Neill (November 25, 1920 – July 3, 2016)

Following an extended illness, Noel Neill died in Tucson Sunday July 3. She
had no immediate family members to survive her.
Neill is best known for her role as Lois Lane in the film serials Superman
(1948) and Atom Man vs. Superman (1950), as well as the 1950s TV
series Adventures of Superman.