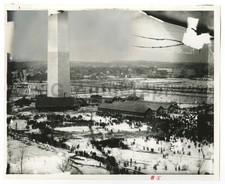 The Washington Monument was officially dedicated in Washington,
DC. on this day in 1885. It opened to the public in 1889.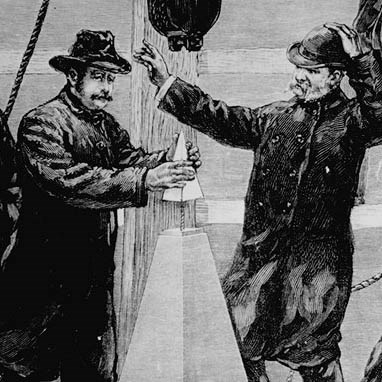 Artist's rendering of the capstone being placed by
hand on the top of the Washington Monument. It
was the tallest building in the world at the time of
its completion in 1884, standing 555 feet, 5.125
inches.


NOTE:  The Washington Monument is closed until spring 2019. The National Park Service is modernizing the elevator to increase long
term reliability.