Hattie Ophelia Wyatt Caraway (February 1, 1878 – December 21, 1950)
Hattie W. Caraway became the first woman elected to the U.S. Senate
when Arkansas Governor Harvey Parnell appointed Caraway to fill
her late husband Thaddeus' seat; her appointment was formally confirmed by a special election held on this day in 1932.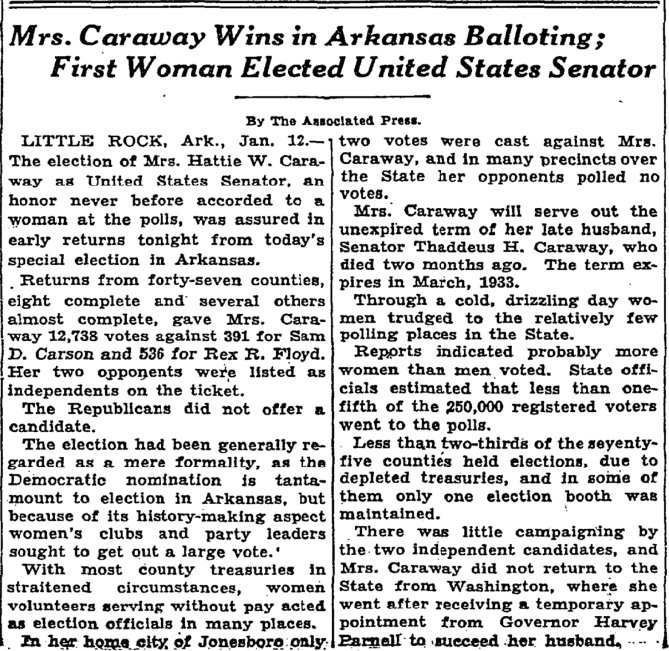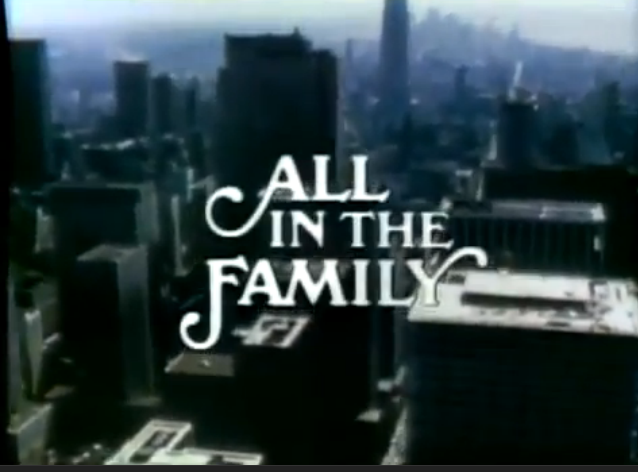 On this day in 1971, the television sitcom "All In the Family" debuted
on CBS-TV. It is often regarded as one of the greatest TV series of
all time. It soon became the most watched show during summer
reruns and afterwards ranked number one in the yearly Neilsen
ratings from 1971 to 1976. TV Guide ranked "All in the Family" 
as the fourth-greatest show of all time. The final original show
was April 8, 1979.

From left: Jean Stapleton, Rob Reiner, Carroll O'Connor, and Sally
Struthers.