Archive for October 31st, 2017


Martin Luther (left) posted the 95 Theses on the door of the Wittenberg Palace Church on this day in 1517. The event marked the start of the Protestant Reformation in Germany.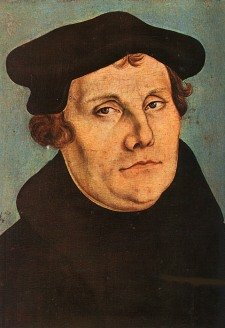 Martin Luther
(November 10, 1943 – February 18, 1546)

On this day in 1968, in a televised address to the nation five days before the presidential election, President Lyndon Johnson announced on the basis of developments in the Paris peace negotiations, he has ordered the complete cessation of "all air, naval, and artillery bombardment of North Vietnam." Accordingly, effective November 1, the U.S. Air Force called a halt to the
air raids on North Vietnam known as Operation Rolling Thunder.
Indian Prime Minister Indira Gandhi was assassinated near her residence by
two Sikh security guards on this day in 1984. Her son, Rajiv (below) was
sworn in as prime minister.


Rajiv Gandhi (left) at the funeral of his mother.

Harry Houdini (Erik Weisz)  (March 24, 1874 – October 31, 1926)

Magician Harry Houdini died of gangrene and peritonitis resulting from a
ruptured appendix on this day in 1926. His appendix had been damaged
twelve days earlier when he had been punched in the stomach by a student unexpectedly. During a lecture Houdini had commented on the strength of
his stomach muscles and their ability to withstand hard blows.