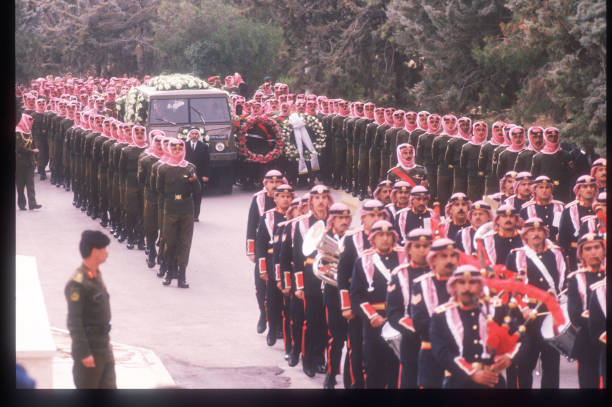 The funeral of Jordan's King Hussein was on this day in 1999.

President Clinton (center) among those attending the funeral of
King Hussein.

The Birth of a Nation (originally called The Clansman) is a 1915
American silent epic drama film directed and co-produced by D.
W. Griffith and starring Lillian Gish. The screenplay is adapted
from the novel and play The Clansman, both by Thomas Dixon
Jr. Griffith co-wrote the screenplay (with Frank E. Woods), and
co-produced the film (with Harry Aitken). The film premiered on
this day in 1915.


Lillian Diana Gish
(October 14, 1893 – February 27, 1993)



A civil rights protest in Orangeburg, South Carolina turned deadly
on this day in 1968. The incident became know as the Orangeburg
Massacre.


William D. Boyce incorporated the Boy Scouts of America on this
day in 1910.


William Dickson "W. D." Boyce
(June 16, 1858 – June 11, 1929)

James Byron Dean  (February 8, 1931 – September 30, 1955)
Actor James Dean starred in "Rebel Without a Cause" and "East of
Eden" (both 1955). He became a cultural icon well before he died in
a car crash at age 24. He became the first actor to have received
multiple posthumous acting nominations.