Charles A. Lindberg completed the first solo nonstop airplane flight across the Atlantic Ocean on this day in 1927. The trip began May 20.


The American branch of the Red Cross was founded by Clara Barton
on this day in 1881.

Clarissa "Clara" Harlowe Barton (December 25, 1821 – April 12, 1912)

Fourteen-year-old Bobby Franks (above) was murdered in a
"thrill killing" committed by Nathan Leopold Jr. and Richard
Loeb (below) on this day in 1924. The killers were students
at the University of Chicago.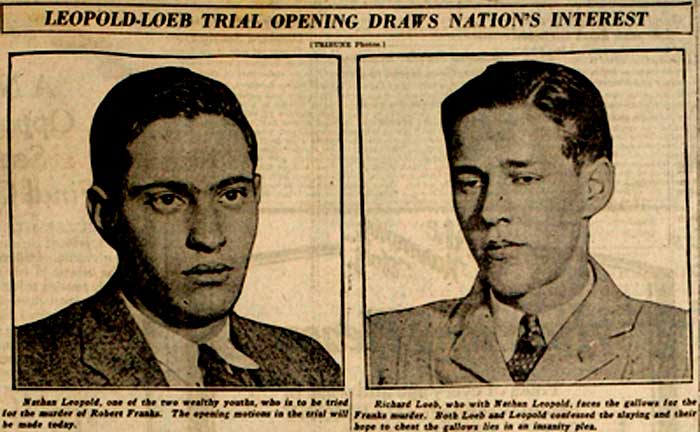 On this day in 1959, the musical "Gypsy" opened on Broadway
and played 702 performances, closing on March 25, 1961 at the
Imperial Theatre.


From left: Sandra Church as Louise, Ethel Merman starred as
Rose, and Jack Klugman as Herbie.