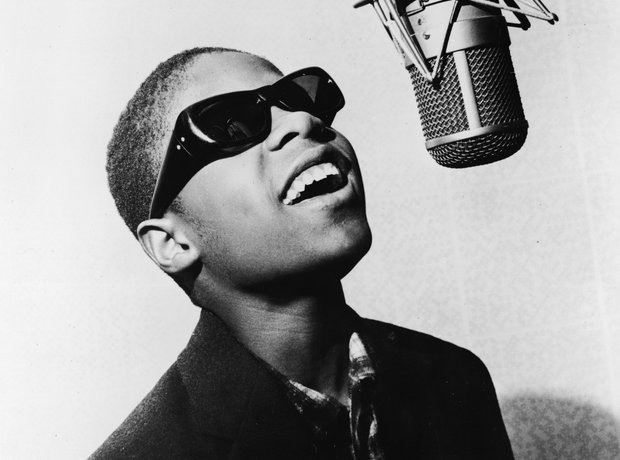 Stevland Hardaway Morris (Judkins) is 68 years old today. He was
born in Saginaw, MI.
Motown prodigy and multi-instrumentalist who broke the record for Grammy Awards held by a solo artist with twenty-two titles and released over thirty
top ten hits during his career. He signed with Motown Records when he was
eleven years old. Stevie Wonder released the hit song "Fingertips (Pt. 2)"
when he was thirteen.