The shooting rampage was on this day in 1966.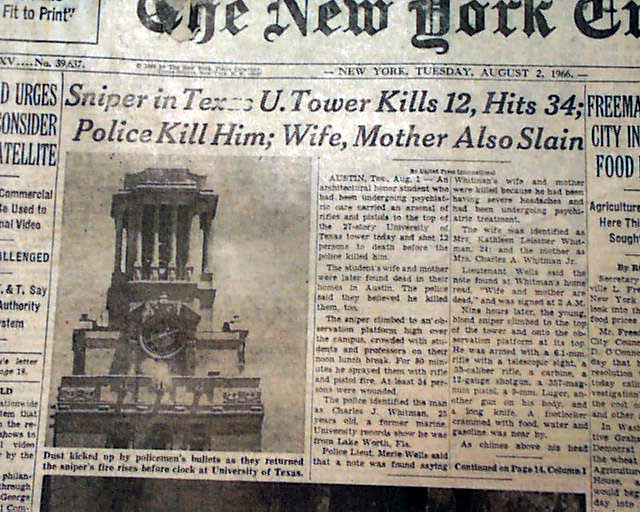 On this day in 1914, Germany declared war on Russia at the start 
of World War I.

'A Berlin crowd listens as a German officer reads the Kaiser's order
for mobilization on 1st August 1914′.

Adolf Hitler (second from right) presided over the Olympic games as
they opened in Berlin on this day in 1936.

African American Jesse Owens was the star of Berlin, becoming
the first American in Olympic track and field history to win four
gold medals at a single Games. He won the 100-yard dash, the
long jump, 200-yard dash and the 4×100-yard relay.


In Warsaw, Poland, an uprising against Nazi occupation began on
this day in 1944. The revolt continued until October 2 when Polish
forces surrendered.

German Troops set fire to a village in Poland.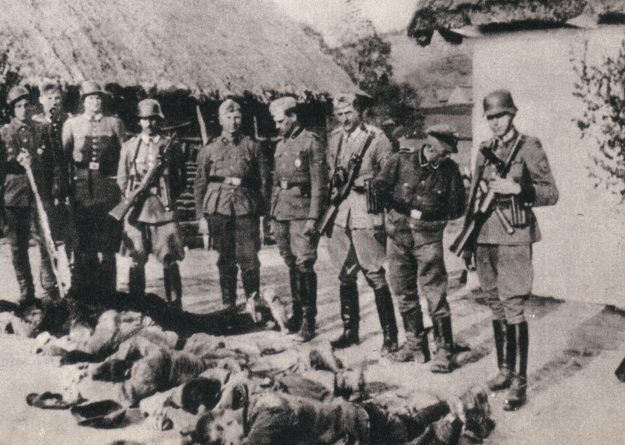 Herman Melville (August 1, 1819 – September 28, 1891)
Melville was an American novelist, short story writer, and poet
of the American Renaissance period. His best known works
include Typee (1846), a romantic account of his experiences
in Polynesian life, and his whaling novel Moby-Dick (1851).


MTV made its debut at 12:01am on this day in 1981. The first
video to be shown was "Video Killed the Radio Star" by the
Buggles.

"Ladies and gentlemen, rock and roll". Those were the words TV audiences heard on August 1, 1981 when a brand new channel
called Music Television launched.