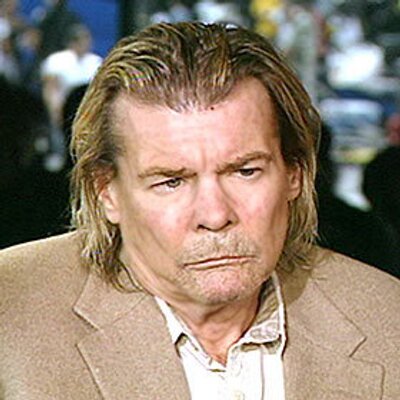 Jan-Michael Vincent (July 15, 1945 – February 10, 2019)

(Fox News) – Jan-Michael Vincent, the '80s star best known for his role
on TV's hit series "Airwolf," has died. The cause of death was listed as
cardiac arrest. No autopsy was performed.

According to a death certificate from a North Carolina hospital published 
Friday, the actor passed away on Feb. 10.  
In 2014,Vincent disclosed his right leg was amputated just below the
knee in 2012 after contracting an infection as a result of complications
from peripheral artery disease.    

Jan-Michael Vincent and Ernest Borgnine.
The television series Airwolf ran from 1984 until 1987 on CBS.