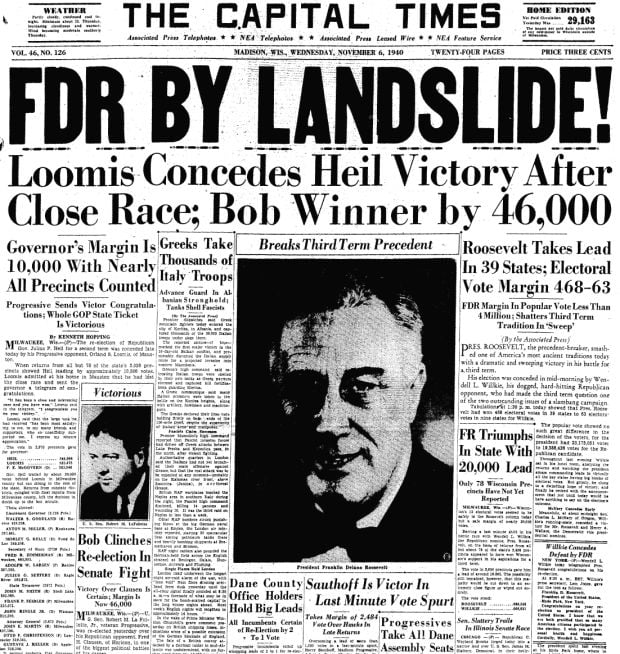 President Franklin Roosevelt won an unprecedented third term in
office on this day in 1940.  
Republican nominee, former Vice President Richard Nixon, won the election over the Democratic nominee, incumbent Vice President
Hubert Humphrey on this  day in 1968.


Spiro Agnew and Richard Nixon — Aug. 16, 1968.


On this day in 1994, former President Ronald Reagan announced he
had Alzheimer's disease.


On this day in 1994, George Foreman (left) became boxing's oldest heavyweight champion when he knocked out Michael Moorer in
the 10th round of their WBA fight in Las Vegas, NV.


Vladimir Samoylovich Horowitz
(September 18, 1903 – November 5, 1989)
Ukrainian-born American classical pianist and composer,
Vladimir Horowitz was acclaimed for his virtuoso technique, 
and the excitement produced by his playing made him one 
of the greatest pianists of all time.