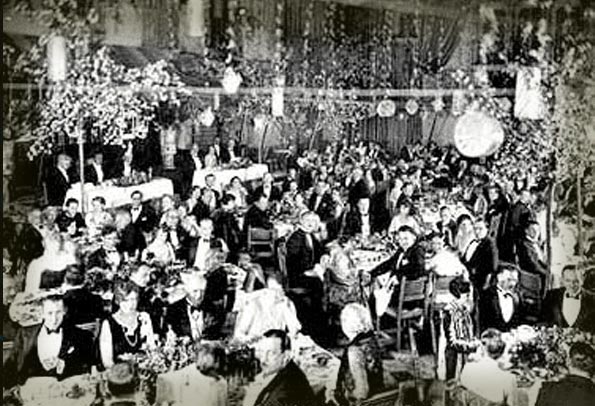 The 1st Academy Awards ceremony, presented by the Academy of Motion
Picture Arts and Sciences, honored the best films of 1927 and 1928 and 
took place on May 16, 1929 at a private dinner held at the Hollywood
Roosevelt Hotel in Los Angeles, California. The academy's president
Douglas Fairbanks hosted the show. Tickets cost $5 and 270 people
attended the event. The presentation ceremony lasted 15 minutes. The
Awards were created by Louis B. Mayer, founder of Louis B. Mayer
Pictures Corporation which merged into Metro-Goldwyn-Mayer. It is the
only Awards ceremony not to be broadcast either on radio or TV. The
radio broadcast was aired the following year in 1930. The first television
broadcast was made by NBC on March 19, 1953.

Emil Jannings with the first ever Academy Award "Oscar". He
one of Germany's most popular actors.


Janet Gaynor won the first Best Actress Academy Award
in the 1929 ceremony.