On this day in 1965, the United States landed about 3,500 Marines
in South Vietnam. They were the first U.S. combat troops to land 
there.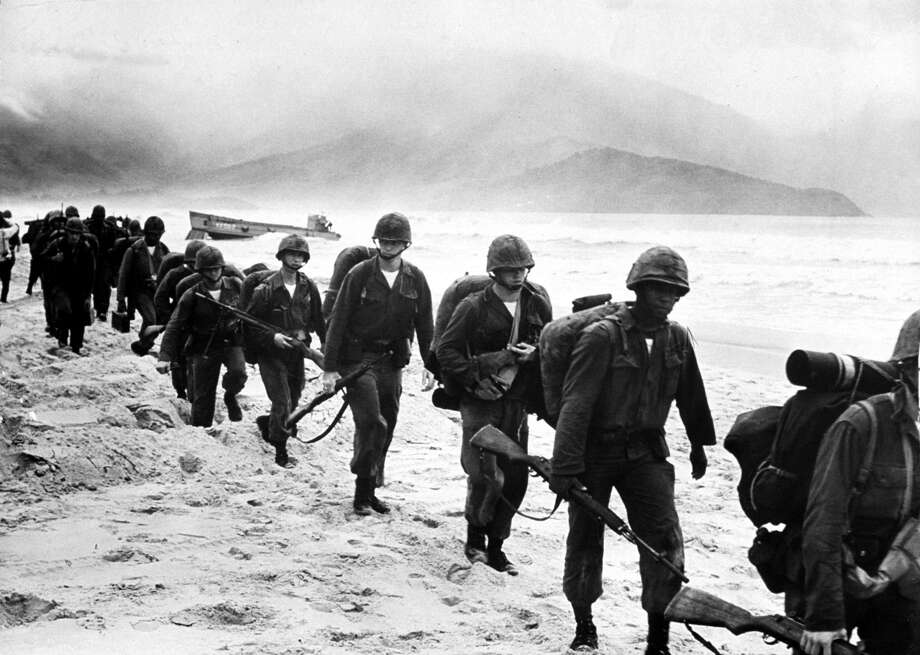 Russia's "February Revolution" began on this day in 1917 with
rioting and strikes in St. Petersburg. The revolution was called
the "February Revolution" due to Russia's use of the Old Style
calendar.


Lenin during the Russian Revolution.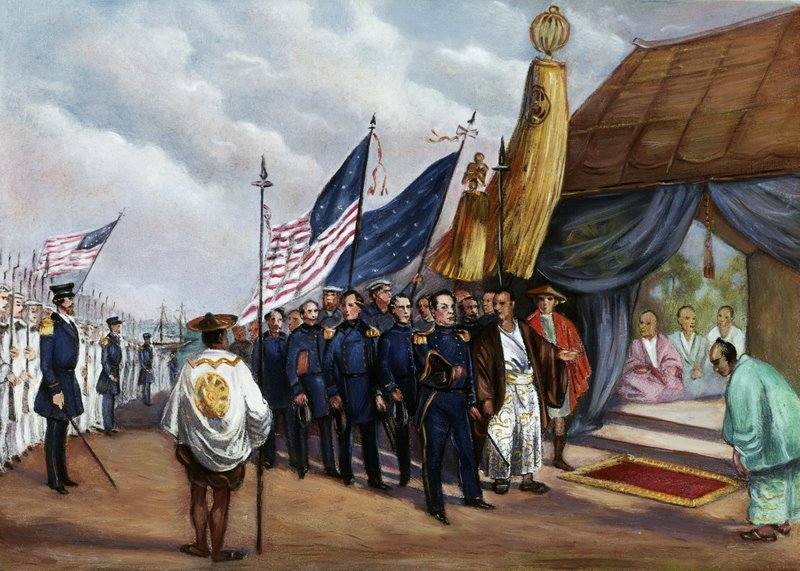 On this day in 1852, Commodore Matthew Calbraith Perry (below) 
(1794-1858) of the United States Navy arrived in Japan. He had
been sent there by U.S. President Millard Fillmore to induce the
Japanese government to establish diplomatic relations with the
United States.

Joseph Paul DiMaggio (November 25, 1914 – March 8, 1999)
Nicknamed "Joltin' Joe" and "The Yankee Clipper", Joe DiMaggio
was a baseball center fielder who played his entire 13-year career
in Major League Baseball for the New York Yankees. He is perhaps
best known for his 56-game hitting streak (May 15 – July 16, 1941),
a record that still stands. DiMaggio was a three-time Most Valuable
Player Award winner and an All-Star in each of his 13 seasons.

       1954