Pictured from left: Elvis Presley, bass player Bill Black, guitarist
Scotty Moore and Sun Records and Memphis Recording studio
head Sam Phillips take a break from a recording session in
Memphis.

Elvis Presley's first commercial recording session took place in
Memphis, TN. on this day in 1954. He recorded "That's All Right
(Mama)" and "Blue Moon of Kentucky."

The bikini bathing suit, created by Louis Reard, made its debut
during a fashion show at the Molitor Pool in Paris on this day in
1946. Micheline Bernardini wore the two-piece outfit.

Arthur Ashe became the first black man to win a Wimbledon singles
title when he defeated Jimmy Connors on this day in 1975.

Jimmy Connors (left) congratulates Arthur Ash.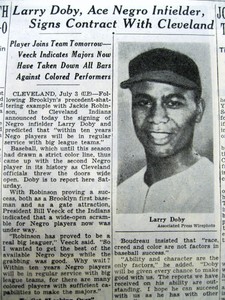 On this day in 1947, Larry Doby signed a contract with the
Cleveland Indians, becoming the first black player in the
American League.

Lawrence Eugene Doby (December 13, 1923 – June 18, 2003)

Ted Williams in 1939.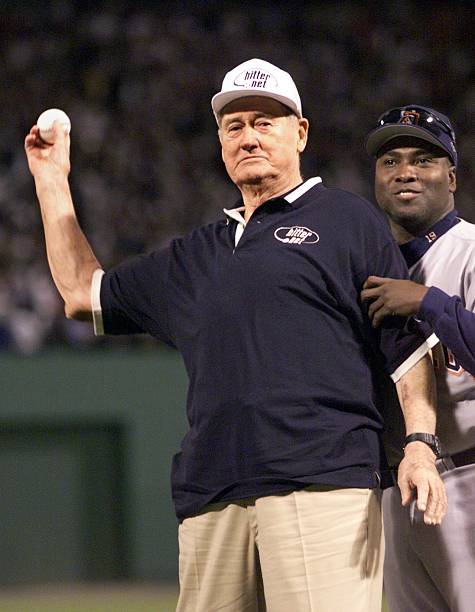 Theodore Williams (Theodore Samuel Williams)
(August 30, 1918 – July 5, 2002)
Ted Williams played his entire 19-year Major League
Baseball career as a left fielder for the Boston Red S
ox from 1939 to 1960, only interrupted by service time
during World War II and the Korean War. Nicknamed
"The Kid", Williams is regarded as one of the greatest
players in baseball history, despite being a below
average defensive left fielder. Williams was a nineteen-
time All-Star, a two-time recipient of the American
League Most Valuable Player Award, a six-time AL
batting champion, and a two-time Triple Crown
winner.
Ted Williams finished his playing career with a .344
batting average, 521 home runs, and a .482 on-base
percentage, the highest of all time. His career batting
average is the highest of any MLB player whose career
was played primarily in the live-ball era, and ranks tied
for 7th all-time (with Billy Hamilton). Williams retired
from playing in 1960 and was inducted into the Baseball
Hall of Fame in 1966. He died of cardiac arrest at the age
of 83 on July 5, 2002.